The most prominent smartphone manufacturer in Spain, Geeksphone, has officially released its dual-OS running Revolution smartphone.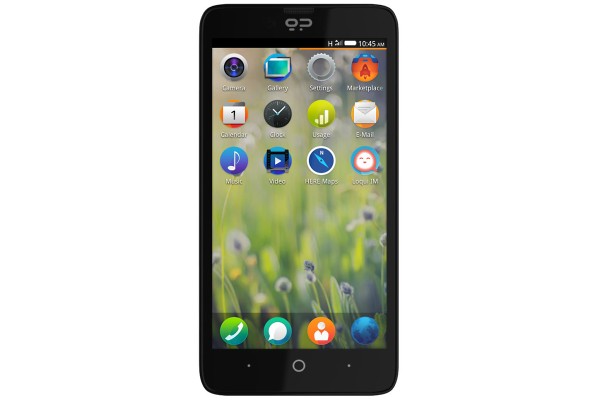 The hansdet features a 4.7-inch IPS display alongside a dual-core 1.6 GHz Intel Atom processor, 4GB of expandable internal memory, 1GB of RAM, and a 8MP primary camera alongside a 1.3MP front-facer. All of this is powered by a 2,000 mAh battery.
According to Geeksphone, the dual-booting Revolution will let you switch between Android and Mozilla's browser-centric Firefox OS with a simple 1-touch system. There're also indications that the smartphone will be able to run other mobile OSs as well.
Hopefully Firefox OS will have smoothed out the numerous rough edges we saw on the Geeksphone Peak at last year's MWC, where sluggish performance and slow app switching overshadowed the benefits of the OS.
The Geeksphone Revolution is on sale directly from Geeksphone's site for €222 with worldwide shipping available.
r
Too expensive for new phone with new os (that not too booming), new brand (if its old brand but its not famous)... the reason if i wanna buy it just for my experience to FFOS
t
I ordered my revolution, in fact, I'm using it to comment here. Its a decent android phone, and it runs FFOS flawlessly. Its not really dual boot. You start off with android, and you can switch (more of a 'replace' than a switch) to FFOS if you wan...
P
Good phone but pricy given the specs
ADVERTISEMENTS