Dutch court finds Galaxy Ace, S, and S II infringing an Apple patent

A Dutch court just issued a preliminary injunction that bans the sales of the Samsung Galaxy S, Galaxy S II and Galaxy Ace because they infringe on a single Apple patents. The ban should come into effect on October 13th if nobody does something about it. Samsung however is confident they will deal with the supposedly infringed patent by removing the Gallery app from the phones and are taking it easy.
The court ruling hits on Samsung's Netherlands branch, which is reportedly key to Samsung's distribution network in Europe, but the reality is Samsung is unlikely to stop sales.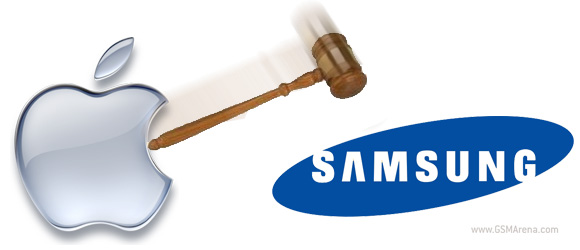 The good thing for Samsung is that the court ruled Samsung is not infringing any other of the Apple's patents claimed in this case. The Gallery patent is not even that serious as it's not registered in some EU member-states (here's a list of countries in which Apple has the patent registered).
The judge also commented that Samsung's Galaxy Tab 10.1 and 10.1v are also violating Apple patents but didn't issue a ban on them. Apple is pursuing a ban on those too, so we'll have to wait and see how this plays out - the Tab 10.1 was already banned in Germany (after a temporary EU-wide ban, which later turned out to be outside of the German court's jurisdiction).
If you're interested, Apple's patents in this claim cover a method of scrolling, a method of unlocking a phone by dragging an image and something about multitouch, which seems part of Android 2.3 itself (rather than TouchWiz). Luckily, the court ruled that Samsung is not infringing on any of these patents except for the photo swipe one.
You can check out the full court ruling here - it's a 60+ page PDF in Dutch (and legalese) and Google Translate isn't very helpful.
It seems Samsung Mobile's plans for world domination won't be put to a hold by Apple just now.
L
Thank you ROGERPJR. Finally somebody who has the facts to support the emotion, unlike the incredibly naive Apple FanBoys.
?
http://www.osnews.com/story/25098/Apple_Scores_Meaningless_Dutch_Court_Victory_Against_Samsung This link provides a better analysis of the ruling.
ADVERTISEMENTS