DxOMark not impressed with the Samsung Galaxy Z Flip's selfie camera
Back in February, Samsung's clamshell folding smartphone went on sale. The Samsung Galaxy Z Flip gained a lot of attention for its pretty new design, but to achieve its compact size and design, it needed to cut some corners. One of the most notable places where it did this was in the camera department.
Although the cameras are not terrible, they rank lower among other premium smartphones. DxOMark released its review of the Galaxy Z Flip's front-facing camera, and they were not impressed. It scored 83 overall, which combined a photo score of 82 and a video score of 86. DxOMark says its score was in line with the selfie cameras on the Galaxy A71, Galaxy S9+, and the iPhone XS Max.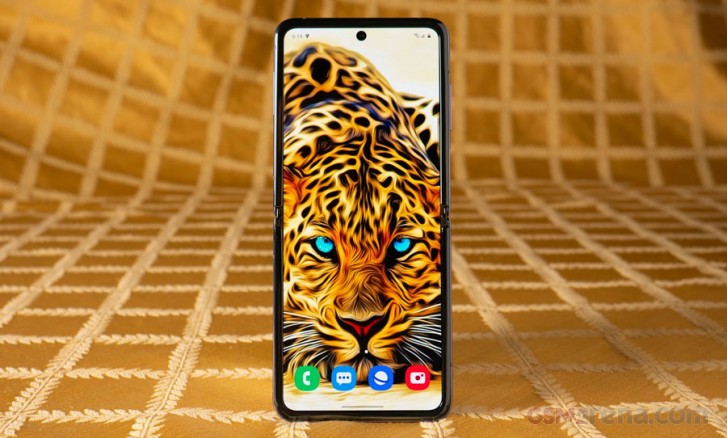 Samsung Galaxy Z Flip
This is a 10MP selfie camera with a 26mm-equivalent lens with fixed f/2.4 aperture and foxed focus. Remember, this is the tiny punch-hole camera that's cut out of the folding display on the inside of the clamshell. Its pixels are 1.2 µm and the camera can record up to 2160p video at 30fps.
The Z Flip has great dynamic range, but tests found that it lacked contrast in many cases. This was often inconsistent between different shots of the same image. It's fixed focus lens is also a bit shallow, so it can be difficult to capture perfectly in-focus selfies, and you won't see much detail in the backgrounds as a result. Noise starts to take form in indoor selfies but gets much worse in low-lit situations.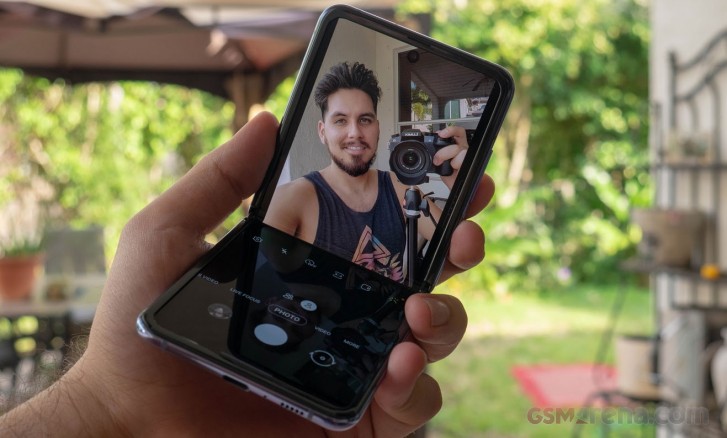 Portrait mode is another weakness as well. There's no convincing bokeh effect, and the blur is evenly applied to anything in the background, so it's missing depth.
DxOMark claims that the video from this camera is better than still photos by comparison.
The narrow depth of field can be a concern when taking front-facing video since faces in the background won't be entirely in focus. It gets points for recording in 4K.
The cameras aren't what sets the Galaxy Z Flip apart, it's the folding display and small clamshell footprint. This comes at the cost of a more souped-up camera setup. The camera performs well enough but doesn't hold a candle to other flagships like Samsung's own Galaxy S20 Ultra.
Check out the source link to check out DxOMark's review of the selfie camera. Check out our full review of the Z Flip as well!
L
Do you live under a rock when it comes to DxOMark? They've been doing Selfie camera tests since last year.
T
Hahaha, good one. I too feel, that there is a backstory for all the harsh reviews of almost all Samsung phones this year. Maybe they stopped sending free phones to influencers. Or giving them freebies. And that's why there are so many seriously sh...
T
Interesting how Samsung phones are suddenly getting lower rankings (not scores) than before. They need an overhaul of their Computational Photography Algorithms and a bit of hardware too (especially the ISP, Dual Pixel on Sensors, faster sensor re...
ADVERTISEMENTS