DxOMark is now done with its thorough evaluation of the iPhone 7 and is reporting quite positive results. Since we are very much aware of the polarized reputation DxOMark currently has, we will leave it entirely up to you to judge on the validity of said findings. That being said, let's start off with the iPhone 7's total test score of 86 - notably higher that that of the iPhone 6s and 6s Plus, with 82 and 84, respectively.

We are looking at an apples to apples comparison here (no pun intended), it is a pretty straight-forward point to make that Cupertino's new 12MP shooter is better than its predecessor. Exploring the matter in a bit more detail reveals just where the hardware improvements lie. Both the old and the new sensors use a 28-millimeter equivalent lens, but the iPhone 7 has a brighter f/1.8 lens. Also, OIS has finally trickled down from the Plus to the regular size model.
DxO claims stills quality has been vastly improved. The iPhone 7 offers superior texture reproduction and produces fewer artifacts. This, combined with accurate white balance and color rendering all add up to a stills sub-score of 86. The quad-LED True Tone also receives high marks with accurate tonal reproduction.
But there are some shortcomings to be mentioned as well. In low-light conditions, DxO noted a drop off in fine detail, focusing irregularities and visible luminance noise. There is also some motion blur in the dusk here and there, as well as a sharp drop-off in corners near the edges.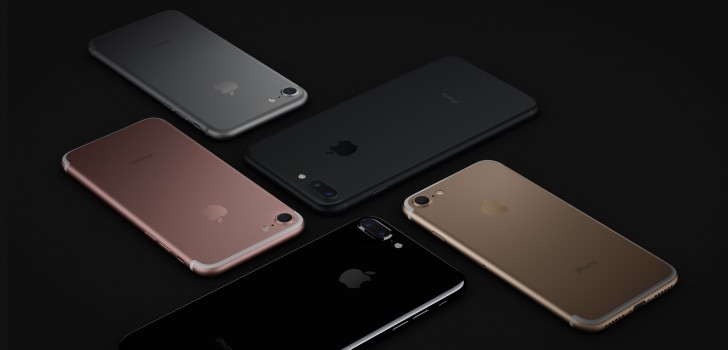 Still, the iPhone 7 offers an undeniable upgrade in the camera department compared to its predecessors. And additions like wide color gamut and RAW support open up the space for new and more interesting usage scenarios and experiments. Frédéric Guichard, Chief Scientist at DxO appears quite excited in his comment of the iPhone 7 review:
"While Apple's flagship phones have a smaller sensor than most of their competitors, Apple uses a variety of innovative technologies to create a compelling smartphone experience in a very-thin form factor … That includes high-performance lens design, efficient sensor electronics, built-in optical image stabilization and, of course, a high performance multi-image processing pipeline.
As for the bigger and arguably more-interesting iPhone 7 Plus with its two camera setup, its review is still under way. It will be quite intriguing to see how the non-OIS telephoto module performs.
R
you obviously haven't read enough reviews
R
look man believe what you want.
ADVERTISEMENTS