In its latest review, DxOMark examined the iPhone XR camera. It scored 103 points for stills and 96 points for video, adding up to a 101 point overall score. This ranks it as the best single-camera smartphone so far, but we still have to wait for the Pixel 3/3 XL review to come out.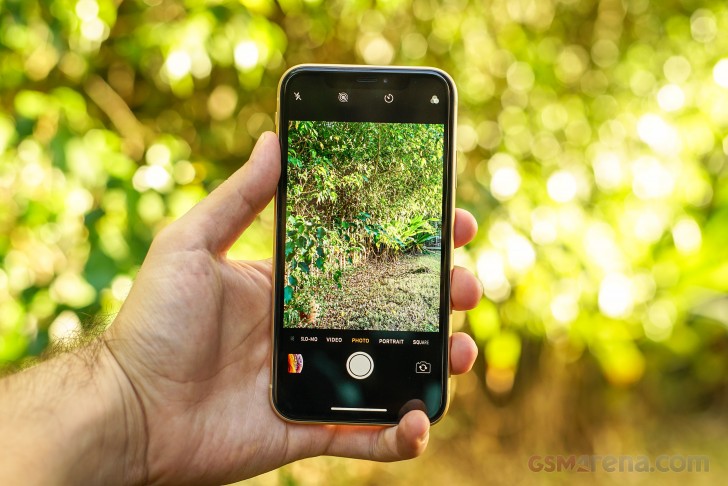 Despite sporting just one camera, the iPhone XR did well with its edge detection in portrait mode. Yet the lack of a telephoto lens meant no proper zoom. The camera was praised for its excellent exposure in all lighting conditions, wide dynamic range and perfect balance between noise suppression and detail preservation. The autofocus system is also industry-leading.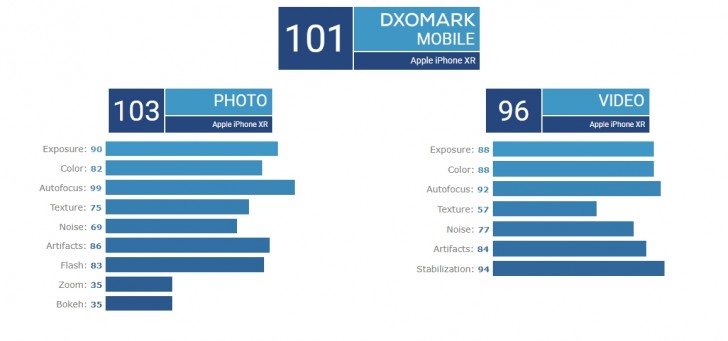 Still, there are a couple of small problems that the reviewers came across such as overblown blur gradient and luminance noise in indoor and low-light scenery.
As for videos, the phone had great dynamic range, excellent image stabilization and autofocus. White balance in indoor scenes and luminance noise were the weak points of the iPhone XR videos - you can hit the source link for the full scoop.
?
Bwahahaha ha. Therefor it's completely obvious you just made all that up or you just follow apple. The only real advantage it has is that it's color accuracy is good. But that's an easy change in the settings of the galaxy. And auto exposure is sup...
?
Exactly, i don't. GSMArena isnt exactly no one. I came to my own conclusions and not from reading the comments or some fake youtube video shot by someone with a grudge or a bias. Like, i buy all the phones, set up a scientifically controlled experi...
?
Don't just follow what anyone says. Actually compare results
ADVERTISEMENTS