Android Police reports that it was able to get a hold of some Android N screenshots way ahead of Google I/O when the developer previews should be released. Since the screenshots were not allowed to be reposted, there were a few mockups which roughly describe the alleged changes in for Android.
Starting off with the notification toggles, there will be a new paged interface while also making the customization process of the toggles easier for the user.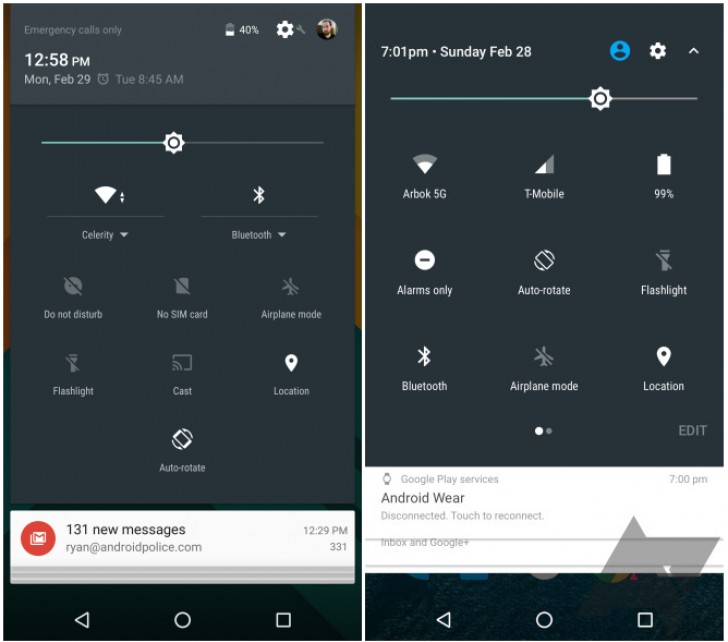 Along with different looking app notifications in the main notification shade, there is a row of quick toggles just under the status bar which reminds us of the Ice Cream Sandwich days.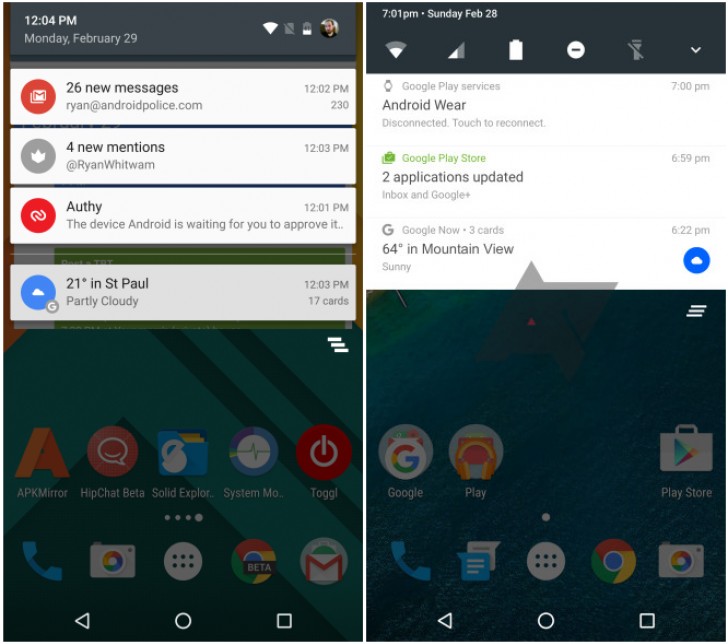 These mockups are reportedly based on early Android N screenshots and could vary by the time the developer previews are available for all to download.
D
Yes i know tht, Google is not responsible for updates in Sammy,HtC,Sony,etc. I just want to say that if Google will not do anything for updates, in other companies which r using Android,Then Android will Loose its Market share.And its not good for ...
?
same same ui feeling bore with it, similar ui from lollipop, when do they work on it to give different ui on next version of android..
?
Why should android copy WP? Thats just gonna draw more people away from WP, and make all the WP users angry. They should go in a different direction. WP has square live tiles, iPhone can keep the circle apps, Android should get triangles!
ADVERTISEMENTS