As we rush headlong into Summer, each week one of our editors will take a moment to reflect on what they thought of the year so far and look forward to whatís coming up.

Known for long diatribes - I'll keep this short
The 2018 highs and lows
Iíd expected to dive straight into flagship territory, but strangely itís not where my thoughts first turned. Maybe itís because our expectations are set sky-high for flagships these days but one of the genuine surprises this year for me was the Moto G6.
My gym phone/pub phone - call it what you will, has always been a Motorola, I have a soft spot for the brand ever since the original RAZR. Additionally, as my criteria for a second phone differs from that of my daily driver, expectations were even lower. I have to commend Motorola (or should I say Lenovo) for the Moto G6.
Even in isolation, Snapdragon 450 chipset aside, from its design and screen through to the camera, it transcends its price tag. Like many other handsets, the price difference is even more marked when compared to current flagships. You canít compare apples with oranges, but the Moto G6 is more than £700 less than my 256GB iPhone 8 Plus. Thatís a vast difference, and you canít tangibly feel the £700 upgrade with the premium phone.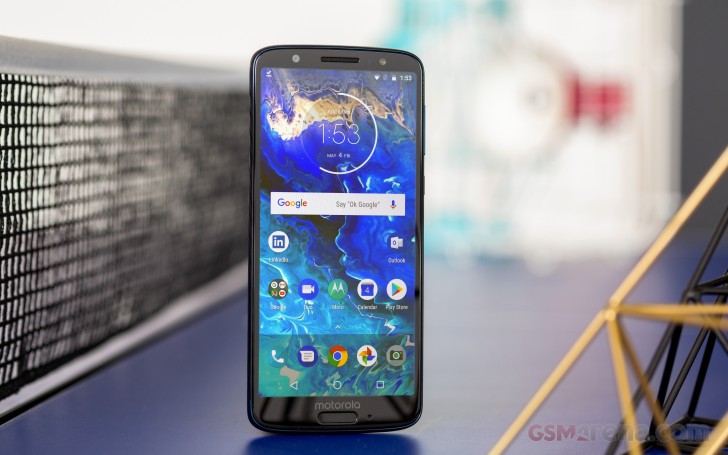 Last year, the LG V30 was one of my favorite handsets. This year itís been usurped by the Huawei P20 Pro, the best handset from Huawei to date and I have no doubt it will be in the mix for best smartphone of 2018 when we close out the year.
Not dwelling on the fact it's getting harder to differentiate the design of today's all screen handsets, apart from the Ďplastickyí power and volume buttons, the remainder of the build with its colorways screams quality.
Its slightly unusual 18.7:19 aspect of the 6.1-inch OLED screen makes for an easy to hold handset. It also helps that itís packed with all the latest 2018 must-haves. I donít lament the lack of the 3.5mm headphone jack, but the same canít be said for the lack of wireless charging. Saving the best till last, we then get to that trifecta of Leica cameras. Suffice to say theyíre an impressive combo, exceptional in low-light with the only blemish being the slightly dubious Camera AI (but hopefully that can be remedied over time). Triple camera systems will only rise in popularity.
Innovation is a strange beast. Outside of the lab, commercially the behemoths in the smartphone market canít afford to be too innovative due to the risk of polarizing us, the paying customer base.
Thankfully, though, we have the likes of vivo and Oppo who are capable of taking risks introducing innovation into the market. Of course, Iím talking about pop-up cameras, and to a lesser degree, in-display fingerprint sensors among others. Only time will tell whether we vote with our wallets or not but we have to celebrate these companies taking risks. The tech landscape would be worse off without them, leaving us, the consumer, with less choice.
Expectations, wishes and the odd rant
I was never sold on the iPhone X, my personal preference is for phones with more prominent displays, so even before its launch I was apathetic. I have to confess that this time around, Iím more excited for the iPhone X Plus with its rumored 6.5Ē OLED display.
My excitement heightened further once the rumors surfaced that we may see a triple camera setup make its way to the iPhone. Yes, Iím still not 100% behind Face ID, and display cutouts will always irk me, but thatís the cost I pay being tied into the Apple-verse. There is a solid probability thatís where my own money will be going this year.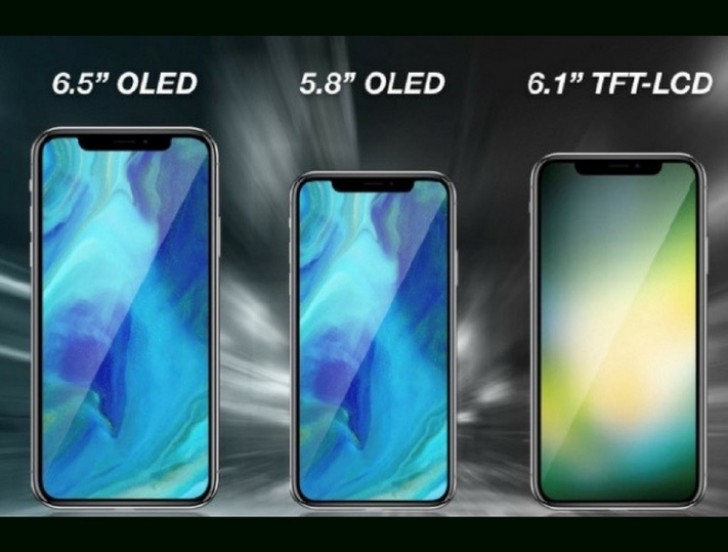 Image: MacRumors
What a difference a year makes - I was genuinely filled with anger when my iPhone automatically updated itself to iOS 11. I still donít know how it happened; my settings should have prevented it from ever happening, even so, I should have seen a prompt asking me if I wanted the iOS 11 Ďvirusí to be installed. But somehow it did. Iíd held off so long that Apple stopped signing iOS 10 so there was no going back.
Iíve filled many display inches with my rants and aspirations for iOS 12, and on the surface, Apple seems to have delivered. iOS 12, even in its Ďbetaí state is not too shabby at all. Apple has focused its efforts on optimizing, polishing and introducing a few welcome new features and enhancements. Weíll have to wait until iOS 13 to finally get rid of the ĎFisher Priceí toy Home Screen, but in my opinion, thatís a small price to pay.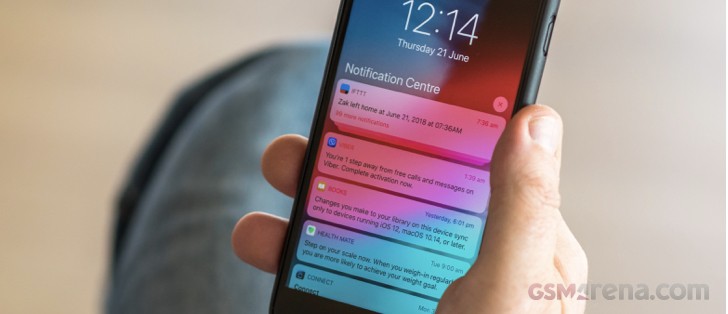 Iím also looking forward to Googleís Pixel 3/3 XL - for nothing other than to witness what new magic they perform with their cameras. I use the term magic deliberately here, as Punching above their weight doesnít seem an apt a term seeing as the camera modules are so damn light.
Finally, one trend that I donít want to see catch on is the removal of physical buttons to be replaced by their touch-sensitive haptic equivalents. The Home Button was one thing, but our volume buttons, mute switches and so on should be left well alone.
Other musings
One final musing - In 2017, Nokia, akin to the resurgence made by Robert Downey Jr, staged a successful return to form. In our Christmas 2017 Editors Talk I commented on the Essential PH-1 Phone, specifically how I had unrealistically high expectations. But, like Nokiaís second coming I proclaimed that:
ďI'm expecting big things from the Essential PH-2 next year, and I predict it will be one the surprise launches of 2018.Ē
Insert Head Slap Emoji here - Well, theyíre not gone yet but things arenít looking great.
V
Just one strange thing I notice. Apple wants to release 6.1 inch phone with TFT-LCD? You got to be joking right, or that picture saying it it's just a mistake?
q
How big is your hand to operate 6.5 inc display phone in one hand? How big are your pockets, or where you carry your phone, in hand all the time? In dinner table when you are in restaurant?