With the H1 2017 flagships all out which phone impressed you the most? Were there any major disappointments?

Peter
I rewrote this answer several times - we saw some fine phones, but each of them has something that keeps me from spending money on an upgrade. And that "something" is often hard to put into words.
The LG G6 is quite impressive and the prices have fallen to alluring lows. I like AMOLED, though, and I've had some reliability issues with the G3 and G4. The Galaxy S8 nails the screen, but I'm a bit reluctant to go for a single-camera phone - a telephoto lens would come in handy.
So, I'm waiting to see the Nokia 8 and the Pixel 2. Or perhaps for the Galaxy Note8 camera to land on the S9. Or for something else altogether - just not something available now.
As for disappointments, I ranted at length about the OnePlus 5 last time. So instead I'll make a general complaint - the form factors... well, "form factor" singular, has gotten quite stale. Bezel-less phones do cause some excitement, but I'm waiting for the right hardware below such a screen.
It doesn't help that the Essential phone feels gimmicky (mostly the odd cameras, the selfie one and the 360° add-on). BlackBerry has the one truly different form factor, but I doubt I will type enough messages to warrant a hardware QWERTY. Squeezable phones? Phones with screens on the back? Flip smartphones? Nah, I think I will stick to my long upgrade cycle.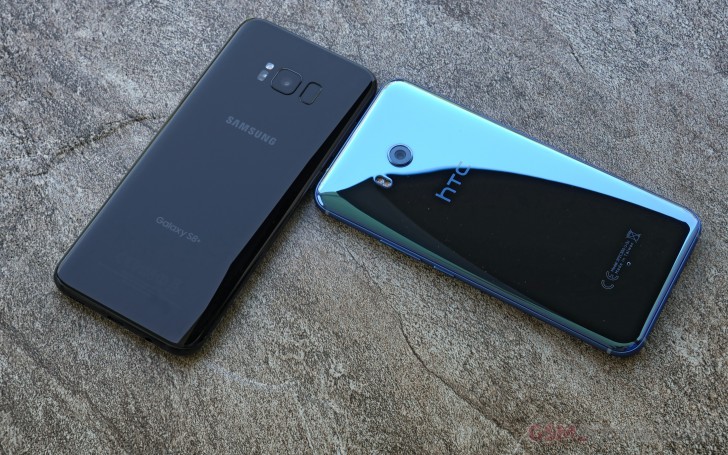 George
Frankly, it's been nothing but disappointment. Okay, that might be a slight overstatement.
For starters, the LG G6 was a strikingly superior phone overall to the G5 it replaced. The modular concept of last year's model failed miserably in the real world, so it was great to see LG switching gears so quickly and coming up with a design as posh as the G6's.
I wasn't as enthusiastic about the Galaxy S8, though. It's a gorgeous phone packing some of the latest tech, there's no denying that. However, if it was my money on the table, the Galaxy S7 edge and even the plain S7 made so much more sense (and still do). I suppose it counts as disappointment if a Galaxy S-series phone isn't as spectacular as to have you run to the store and get one on launch day - on contract, of course.
I'm sort of bugged by Sony's refusal to do something radical about its design language and it is generation after generation of mildly tweaked boxy rectangles. They might be on to something with the XAs, but shouldn't they take a more top-down approach? Also I wasn't particularly flattered that HTC thinks we, the users, want a phone to squeeze, though I sort of get the push for some innovation - just the wrong kind, I guess.

Victor
There is definitely a lot of room for bias in such a question, as the matter has to do with personal taste. Any such thing aside however, I would definitely have to give the Samsung Galaxy S8 and S8+ the innovation and "style" awards this year. Both represent a bold step forward for the company and the industry as a whole. It is hard not to notice the new 18.5:9 aspect ratio and overall stunning Infinity Display. Plus, shedding the tried and true physical navigation controls is also a huge deal.
That being said and just to prove this is my best attempt at an unbiased opinion, it is worth noting that I still don't personally fancy curved displays and also prefer physical navigation keys. The original, back-key-on-the-right style, to be exact. All that left me pretty hopeful for the HTC U11. Squeeze gimmick aside, I appreciate its hardware offer. Sadly, Sense UI has taken a turn for the worse lately.
The answer could potentially be a stock or near stock Android ROM, which is pretty much what the OnePlus 5 offers. Sure, the phone is currently going through a rough patch, dealing with software issues, like the 911 bug, as well as partially hardware ones, like the jello scrolling effect. Plus, it's not really a clear ultra value champion on the smartphone scene anymore.
However, it is still a solid and sensible choice in my view. If I had to pick up a new daily driver for myself today, honestly, it would be between it and the LG G6, with its traditional yet trendy flat, ultrawide screen design.

Chip
This is easily the hardest of the three questions - most of them impressed me one way or another. I love the design of the HTC U11, the slow motion camera of the Sony Xperia XZ Premium and the very sensible attitude of the LG G6. The Huawei P10 has arguably the best camera package and a those grippy dazzling finishes are a joy to the touch.
The Galaxy S8 is probably the best package overall - stunning design, great UI and an excellent camera may be what all devices above offer, but with the Samsung flagship these are just the tip of the iceberg. Still, it doesn't have a dual camera for a proper bokkeh mode and that awkward fingerprint sensor location is just infuriating.
So what actually disappointed me was that no maker was able to deliver the full package. Ideally, I'd also like some extra love for phablets, but those traditionally come later in the year. We've got some properly exciting devices in the rumor mill and I'm really hopeful that at least a couple among the Galaxy Note8, V30, Mate 10 and the iPhone 8 (or is that going to be X?) will be able to tick all the boxes.

Yordan
The year started with the power words (or should I say abbreviations) AR and VR when Asus launched the Zenfone AR. I genuinely expected more augmented reality in our daily life. Instead, all we got is taller and narrower screens. I understand that LG and Samsung want to do something new, but how is a longer screen an innovation, exactly?
It would be blasphemy to say the phones released in the first half of 2017 are ugly or useless or non-innovative. The Galaxy S8 is an appealing phone and kudos to Lenovo for expanding the Motorola portfolio. But we need more than that.
And I don't mean more gigs. Having 4 or 6 GB RAM is perfectly fine. Manufacturers should stop competing for high numbers and start striving for cutting-edge technology that will make our everyday life better. But since we have users who fall for the "8 GB RAM" moniker, we will have "flagship killers" who will cater to said users.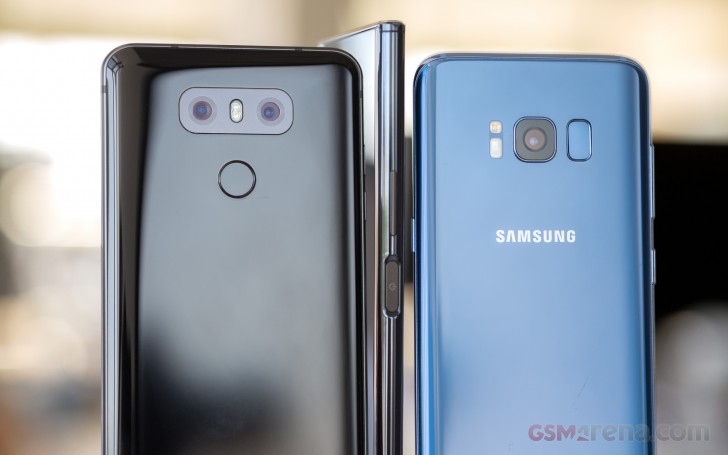 Ivan
Okay, 2017 hasn't left me very impressed so far and I'm looking toward its second half with huge expectations - Xiaomi Mi Mix 2, Apple iPhone 8, Samsung Galaxy Note 8, LG V30 and Google Pixel XL 2 are all on my wish list.
Impressed - up until this point I was most impressed by the LG G6 because it's the biggest step forward for any flagship. It has a nearly bezel-free display, it's water resistant and its design constitutes a leap compared to the G5's. I also find its wide and regular dual-cam setup the only one I'd shoot with and LG made it better. That's not to say the Galaxy S8 and S8+ didn't impress me, but they didn't feel that much different to their predecessors.
Disappointed - No phablets. There have been almost no big-screened flagships so far in 2017 - sorry, U Ultra and Galaxy S8+, I'll wait for the Note 8.

Himanshu
I think for me, the most impressive phone so far this year has to be the Samsung Galaxy S8. What attracts me the most is the device's design, which I find slick, especially after the company decided to ditch the hardware controls below the screen. Oh, and not to mention the screen size - I am personally a fan of large screen phones (so much so that I purchased the Mi Max for that reason as soon as it went on sale last year). All other specs that matter - including chipset, memory configuration, and camera - are top of the line as well. So yeah, there you go, it's Galaxy S8 for me.
As far as major disappointments are concerned, as a consumer, I'd say it's the OnePlus 5. The company that started with producing reasonably-priced flagship killers, came up with a device that's nearly as costly as the S8 or the G6. Sorry, that's like any other flagship for me now, and not even a very good one, considering the kind of bad-press it has got - 911 bug, display issue, and what not. Plus, it's 2017 OnePlus, and look at the design of your flagship.

Vlad
In any discussion about this year's flagships, the Galaxy S8 and S8+ simply can't be ignored. Their Infinity Displays are stunning and make them look like they're from the future (at least from the front), even compared to competitors such as the LG G6 which have adhered to the "minimal bezels" trend too.
That said, form is one thing, but when it comes to function... I'm disappointed about the whole "let's invent new aspect ratios" thing. The industry finally seemed to agree that 16:9 was the One Correct Way of Doing Things™, but then 2017 came around and - seriously, Samsung, you couldn't even go with 18:9? Do we really need each smartphone maker to come up with its own idea of what a good aspect ratio is?
Anyway, these tall displays are simply too tall for my taste, and as much as I love looking at a Galaxy S8 or S8+ I don't especially enjoy using either. The S8 is much too small and curvy for me, and the S8+ is just... too curvy.

Prasad
This was hard to answer since we had a lot of good flagships this year. The first one that comes to mind is the Galaxy S8 but then that's not really a surprise when you consider Samsung's trajectory and the S8 was always going to be a good phone. LG and HTC, too, got their mojo back after a couple of misfires, so there were no big surprises there for me either. Instead, I would talk about the phone that I honestly did not expect much from but came away impressed anyway, and that's the Sony Xperia XZ Premium.
Going into this phone, my biggest curiosity was the 4K HDR display. But after using it for some time I realized the phone had a lot more to offer. The design, although not practical with its dazzlingly reflective back, massive bezels and squared off edges, is distinctly Sony and easily stands out among the crowd. The performance from the Snapdragon 835 was exceptional and the camera (shockingly) was good, too. And that display, when showing the right content, is absolutely superb.
I'll admit, it's not the best flagship that came out this year, and that the S8, G6 and U11 are all better phones overall. But for a brand that most people have written off by now, I was impressed what Sony managed to achieve with the XZ Premium and what it can still do if it puts its mind to it.
As for disappointments, the HTC U Ultra comes to mind. HTC probably wants you to forget all about it with the U11 but it will take a while for us to get over that. While one could argue that it was not a terrible phone and, let's face it, no one makes terrible phones anymore, but for a flagship device entering a market that would be populated by the likes of the S8 and G6, HTC sure didn't try very hard with the U Ultra. The end result was a device that was almost universally panned. If you bought one and are happy with it, good for you. Just know that both you and HTC could have done better.