We've had all three existing Nokias for review, what do you think of the reborn company's entry-level to mid-range? (Should Nokia have started out with a flagship, instead?)

Peter
The Nokia 6 is the kind of phone I would recommend to my mom or a friend who wants a phone that's "good enough". The 5 and 3, I think, are a tad overpriced for what they offer.
Starting with the mid-range was, perhaps, smart. It helps iron out any production line issues before moving on to the more complex phones. Still, relaunching with a flagship - a camera-focused flagship - would have caused ear-piercing hype.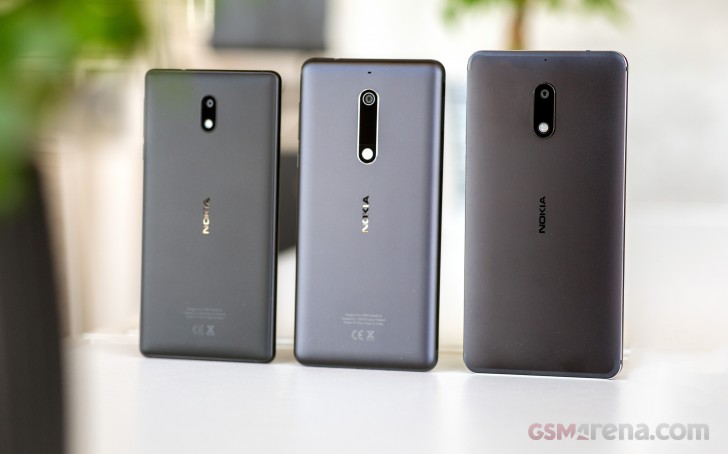 George
I was never a Nokia fan in the past, not even in the glory days of the 3310, instead leaning towards camp Siemens. Though I did at one point own a 5800 ExpressMusic, it's reasonably safe to say that I'm not feeling any nostalgia for the brand.
So my positive impressions of the new Nokias are pretty much entirely based on merit. I especially enjoyed the hardware - the 5's and 6's solid metal bodies felt more premium than their prices would suggest, and even the 3 had its own plasticky appeal.
Managing expectations is key with these, and the specs don't make any false promises. So if you feel like you could get better value with a Xiaomi, you're probably right. Then again, try to look at things from HMD's perspective - what's the point of having that brand, if you're not going to make full use of it.
As for the flagship-first approach, perhaps entire teams of experts in their respective fields working together would know better than this one reviewer guy, who insists that a top-end phone is the way to reintroduce a brand. But would it not have been proper headline material - Nokia is back and and is aiming straight for the Android crown, or something. Soon, though... maybe.

Victor
As a 90s kid, I am a prime target for HMD's Nokia hype train. To be perfectly honest, I would have loved to have a Nokia 8/9 flagship to talk about in the previous question.
To answer the timing question itself, I definitely wish that HMD had started with a flagship announcement, but at the same time, there is no denying that this entry-level approach is more sensible. I also hate myself for saying that, since the new ownership is clearly charging a "brand tax" and exploiting the legendary Nokia name at least to some extent.
It probably wouldn't be fair to place HMD alongside Nintendo or Sega, which are both printing money with their respective retro hype trains, but the current Nokia lineup is a bit pricey for the hardware it offers. Need proof? Just try to get a hold of the wildly popular Nokia 3310 (2017) and then check out the Nokia 220 or 222 instead. Even so, HMD has a good, or at least a working strategy going and I personally hope the Nokia brand gains tracking once again.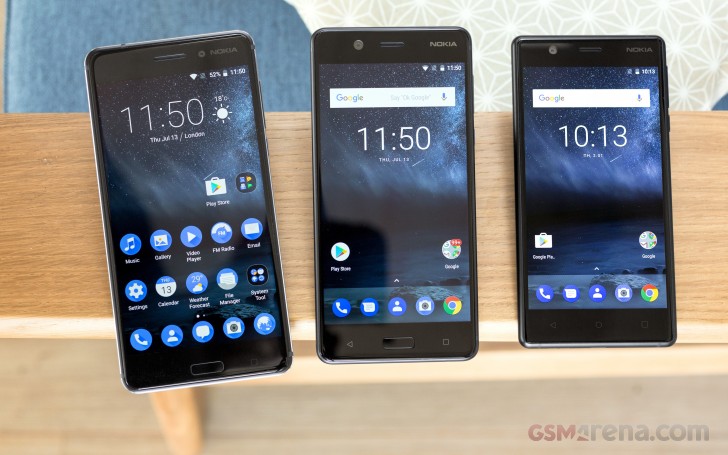 Chip
Starting with the mid-range was always going to be the smart thing for Nokia to do. It takes time to get a flagship right and rushing one would have done more harm than good. Plus it gives the Nokia 8 a great market position - it will be a few weeks removed from most other flagship announcements so it will be able to soak in the spotlight. Hopefully the flagship is good enough so it handles the pressure well.
Yet, for all the marketing talk I don't think HMD actually started with the mid-range. A Snapdragon 430 chipset is what entry-level handsets get these days so I'm really disappointed that we didn't get at least a 625 in the Nokia 6. A pity too, since it was a great handset otherwise - stock Android with timely updates, a good screen and a decent pair of cameras could have really turned this one into a best seller. Hopefully HMD is a quick learner and things will get better over time.

Yordan
Nokia is a brand that brings fond memories to many people. But that's all they bring - memories from pre-Android times. In 2017, several years late to the party, we finally saw a proper Nokia with Android. I, for one, welcome the idea of phones for the masses first and eventually a flagship later.
Arto Numella knew what he were doing when HMD decided to join the budget market. That's why we saw entry-level to mid-range phones. Power users always have high expectations, so Nokia decided not to drum to their beat. It chose the path of creating devices for the not too picky users. They would be much more likely to choose a well-known name as Nokia instead of a newcomer like Xiaomi for their daily driver.
Don't get me wrong - HMD must release a flagship to stay in business. Luckily, the Nokia 8 is closer than ever. That way the Finns can reveal if they can play with the big guys or will have to stick to the non-pretentious users.

Ivan
Color me unimpressed with Nokia's lineup so far. Of course I wanted Nokia to start its long overdue Android era with a flagship, but I think it made more sense to launch 2 midrange phones and 1 entry-level instead.
So far nothing really makes the 3, 5 and 6 special and I believe special is what Nokia needs to win fans back, it can't just blend into the midrange scene and call it a day.

Himanshu
Honestly speaking, the only Nokia that managed to grab my attention is the Nokia 6. Its specs and design are decent (SoC could have been better though), and pricing is kind of reasonable. There's a lot of competition in the entry-level space, and I am not sure how other two Nokias will be able to survive given the price tags they carry.
I think outing entry-level and mid-range phones first was a smart strategy. People had (in fact have) a lot of expectations for the Nokia brand , and the company seems to have started slow with less-hyped launches, allowing them to focus on ironing out production-related issues (if any) and build a base that's usually required to properly launch flagships. So for those reasons, starting out with a flagship would have been a greater gamble.

Vlad
All I can say is... it's fine. They wanted to play it safe, and that's not a bad strategy, regardless of how much Nokia fanboys would have liked to get the flagship first. Issues with production or quality control for low-end and mid-range handsets are much easier to gloss over in the 'court of public opinion', but the situation is obviously different for aspirational devices such as the upcoming Nokia 8.
They had to ensure that everything in their processes was ready and well-tuned before that launch happens. Which it will next month, by the way, the wait is almost over. The 3, 5, and 6 are all fine, well put together, and for me the stock-ish Android build they run is a big plus even though I find them a tad overpriced, at least when we look at the initial pricing in Europe.

Prasad
Personally, I am glad that Nokia is back into the fray and we no longer have to wonder what the company could have done if it had gone with Android instead of Windows Phone back in 2011. However, the first batch of devices isn't terribly exciting and I can see the company is playing it safe for now, starting out in the mid-range market where it doesn't have to compete with the big guns just yet. However, with the Nokia 8 on the horizon, that is about to change soon and it would be interesting to see what the best of Nokia looks like. As enthusiasts, we would definitely like to see more of that from Nokia but for a company trying to stand on its feet again I think it is going down the right path and hopefully in future when it has settled down it would launch more exciting and desirable products.