Announced late last year, YotaPhone captured our attention with its dual-screen configuration which consisted of a 4.3" 720p LCD display, and an energy-sipping E-Ink unit. Today, a word arrived that the Android smartphone from Russia will begin shipping internationally before Christmas.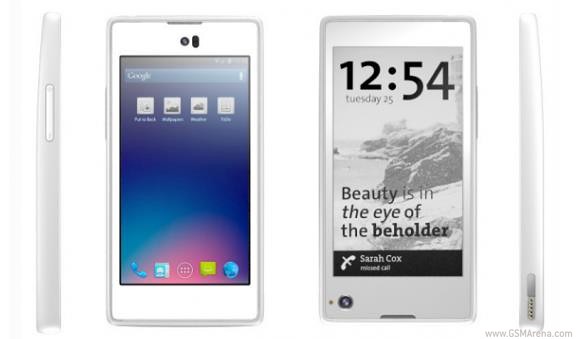 YotaPhone has teamed up with the Singaporean manufacturer Hi-P for its smartphone's mass production. An official word on the device's pricing is yet to arrive from YotaPhone's representatives.
In addition to its curious dual-screen setup, YotaPhone sports a 1.5GHz dual-core CPU, 2GB of RAM, 32 or 64GB of non-expandable storage, and a 2,100mAh battery. You can check out our quick hands-on with the device from MWC 2013 over here.
?
Iota in Greek is the equivalent of the letter i. So in a sense, it's an I-Phone! http://en.wikipedia.org/wiki/Iota
S
this phone is great,I will definitely buy this phone.
ADVERTISEMENTS