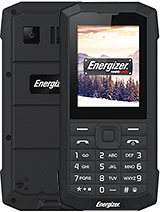 D
Some people do actually still want a durable phone that lasts a week and makes calls...
J
ranga, 12 Feb 2016is this a joke?Man you need to do more research about the phone market before you come up with such a comment. This phone is for people that needs some sort of privacy and security for their calls and messages. They dont want whatsapp, facebook or any other thing running on it.
Total of 23 user reviews and opinions for Energizer Energy 100.