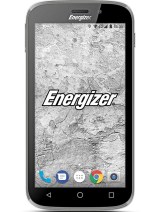 d1
One of the worst phones I have ever had. Battery drains quickly, poor screen quality and the worst part, it keeps installing unwanted apps. At the beginning I thought it was some kind of malware, I formatted and the problem persisted, the web browser automatically directs you to unsafe sites and afterwards I have like 10 unwanted apps currently installed. Not recommended at all, for the same price other alternatives are available. I was greatly disappointed.
A
I recently bought this phone and it's kind of Okay for a phone for a low priced range.
Battery Drains fast as i had to charge 4 times a day minimum.
Feels bad for a good battery company brand.
Some High End games can be played with No lags or Graphics issues
Graphic okay
Internal Storage is small but it can be upgraded by using a 16gb or 32gb SD card but don't use a SD card which has speed below Class 10.
Never gets stuck or lagged even your storage if full
Did a drop test and it's kind of tough to break this phone. got scratches no cracks.
Camera is very bad even during day time with bright sun light.
No autofocus even you use an external app.
Sound kind of good
Phone gets heated when taking calls.
The rubber case makes the phone look bad and old.
Sooo....It's kind of a Good Phone but if it had a great battery life it would be better.
i will give 6/10 for this one.
Total of 2 user reviews and opinions for Energizer Energy S500E.