Energizer Power Max P18K Pop and Ultimate U620S Pop hands-on review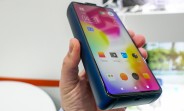 We go through a lot of device announcements here, especially around MWC. Getting your feedback and comments on said devices is usually a fun and often times educational part of the job. One type of remark that seems to never go out of style are battery capacity complaints.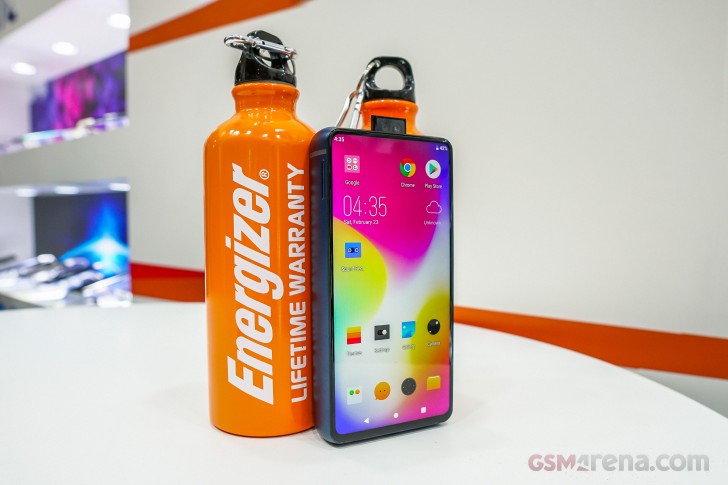 Well, you probably won't find too many of those in the comment sections of Energizer phones. At least not traditionally, that is. Recently the company announced its "Ultimate" line of devices - a clear attempt to venture into more premium smartphone territory. Along with that - a bigger focus on slick design and more traditional battery capacities for slimmer profiles.
Since that's far from what the Energizer name is associated with in the mobile realm, the company naturally left its more traditional extra-tough and/or big-battery offers intact. The latest one being the Power Max P18K Pop.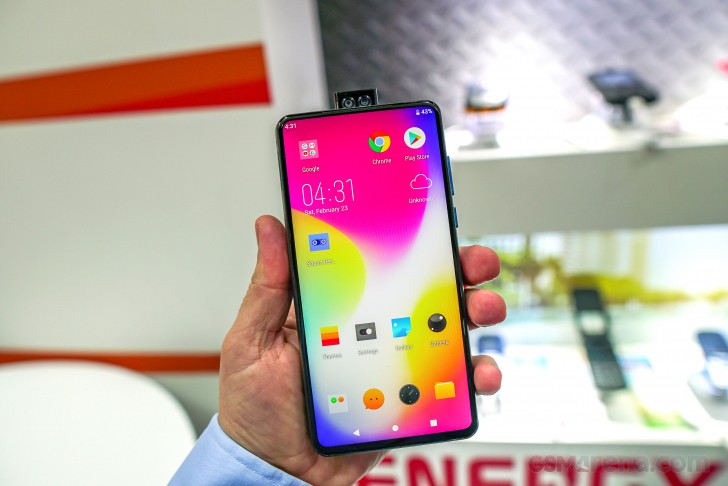 We stopped by Energizer's booth at MWC 2019 to see just how the company has managed to marry a slick new design and an enormous battery and we weren't disappointed. The Power Max P18K Pop and Ultimate U620S Pop actually have more in common than initial appearances might lead on.
Power Max P18K Pop hands-on
The easiest way to describe this behemoth of a device is to simply call it a power bank that you can make calls on. That, however, would be kind of mean and really unjustified since the Power Max P18K Pop has a lot more "smartphone DNA" to it than that. In fact, the powerbank or reverse charging functionality wasn't even a thing on some Energizer phones until fairly recently, so the Power Max P18K Pop is definitely a phone a above all else.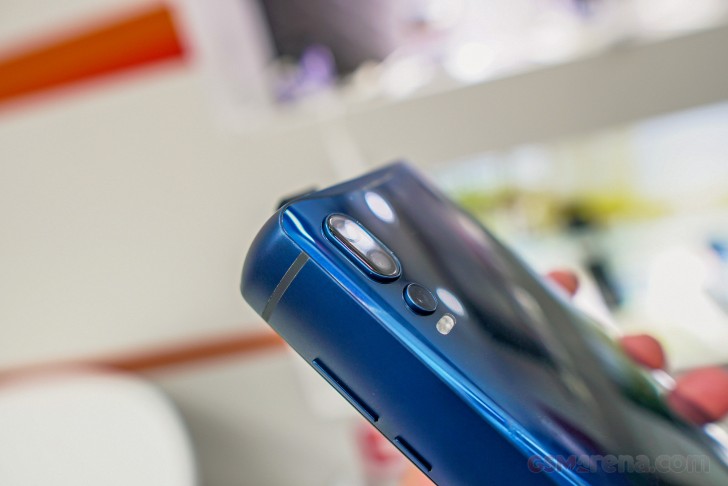 That being said, its hard to get around the fact that it measures 153 x 74.8 x 18mm, almost entirely thanks to its 18,000 mAh battery. A number that is still below the 99W legal flight limit, but definitely comes a lot closet to it than most electronics.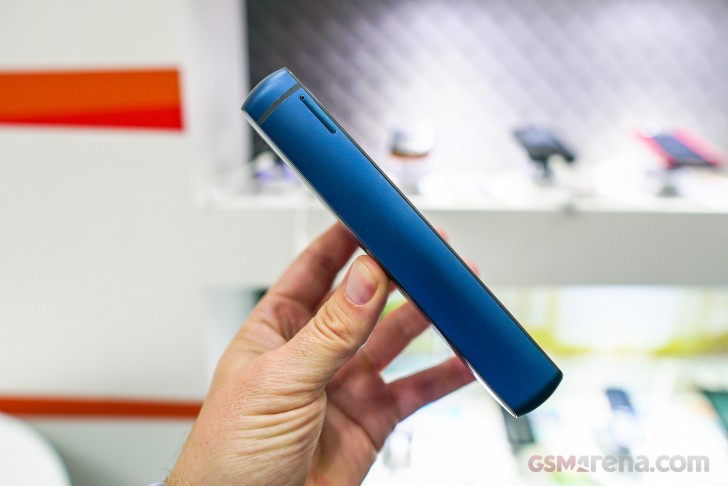 Energizer claims that you can get up to 4 days of music playback (non-stop), 2 days of video or up to 50 days of standby out of this device. Topping it off should also be less of an ordeal than it could have potentially been thanks to USB Power Delivery 2.0 quick charging support at 18W, via the Type-C port.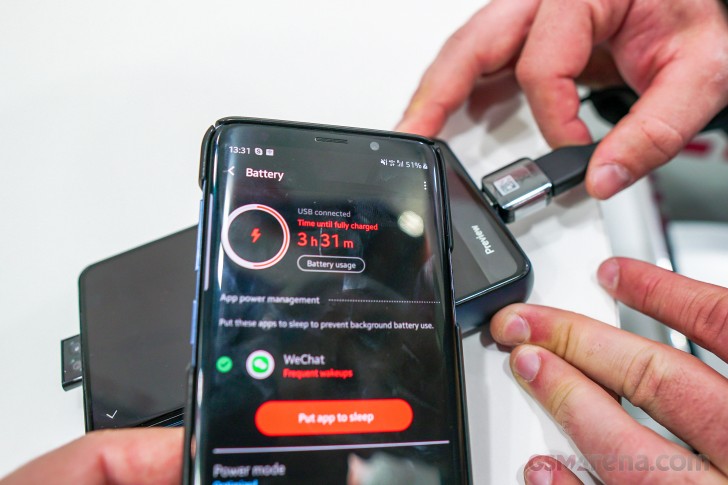 And just so we can get it out of the way, hopefully before most of you hit up the comment section to point this out - YES, carrying a power bank around and a regular phone is definitely easier and more versatile. However, there is still at least one advantage to having the extra capacity as an internal battery pack - efficiency. That is to say, you won't be wasting any juice in voltage conversion, as is the case when you charge with an external power bank.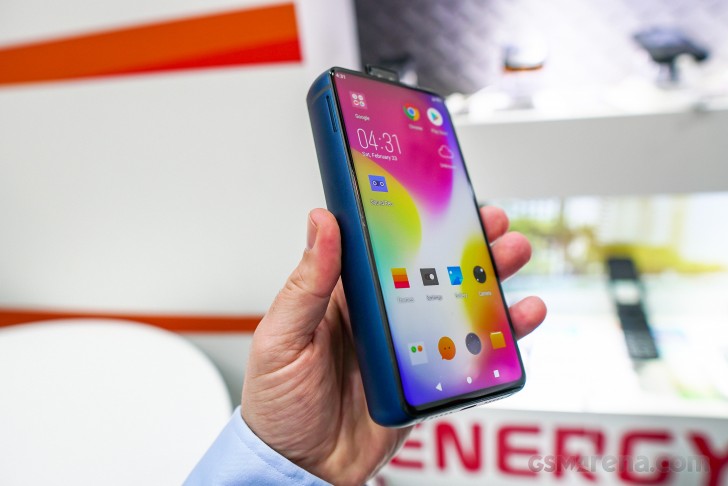 Anyway, that should pretty much cover the battery part or the elephant in the room, as it were. However, the phone bit of the Power Max P18K Pop is actually pretty interesting, mostly since it is surprisingly trendy in design and even features, to some extent.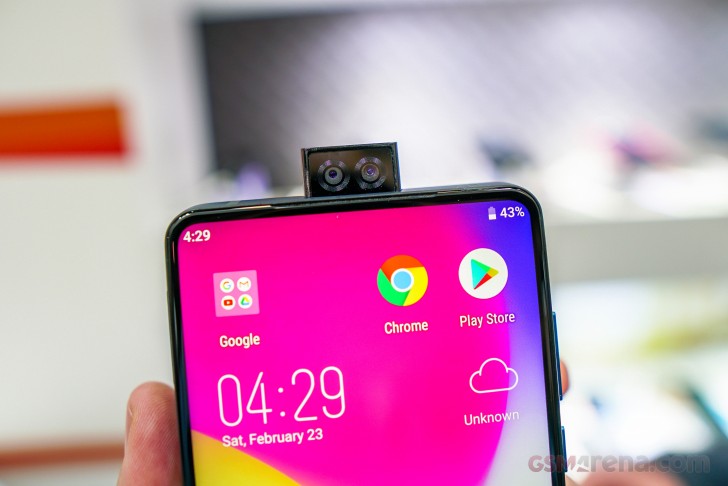 The 6.2-inch panel on the front of the phone actually looks pretty good in person. It has a FullHD+ resolution of 1080 x 2280 pixels and is notch and other cut-out or whole free. Something you can't really take for granted these days. Bezels around the display are surprisingly thin as well. Sure, its no OLED unit, but our first impressions of the particular LCD of choice are pretty positive overall.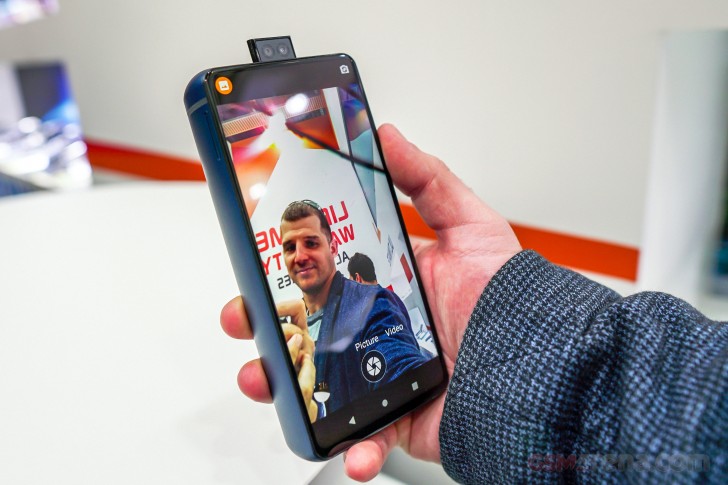 As made pretty clear by the "Pop" part of the name, the uninterrupted display area on the front of the phone is achieved through a pop-up or periscope style selfie camera module. It is motorized as well, just like vivo's original design for the NEX S.
It even packs in two cameras - a 16MP main one, accompanied by a 2MP depth sensor. Speaking of cameras, there are actually three of those on the back 12MP+5MP+2MP. Pretty versatile setup, at least on paper that is. Unfortunately, we didn't get to test these out at the Event.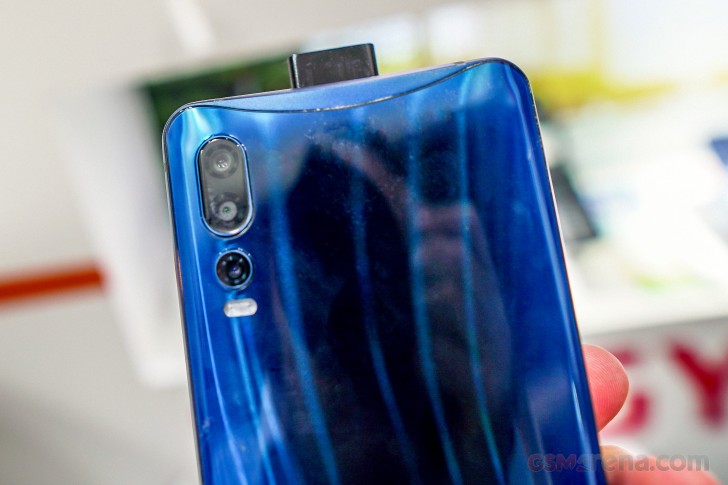 Speaking of the back of the Energizer, just like the front it actually looks absolutely normal and frankly, quite modern. That particular curve near the top of the back is sending-off quite a few Oppo Find X vibes. Design-wise there's actually little to complain about here.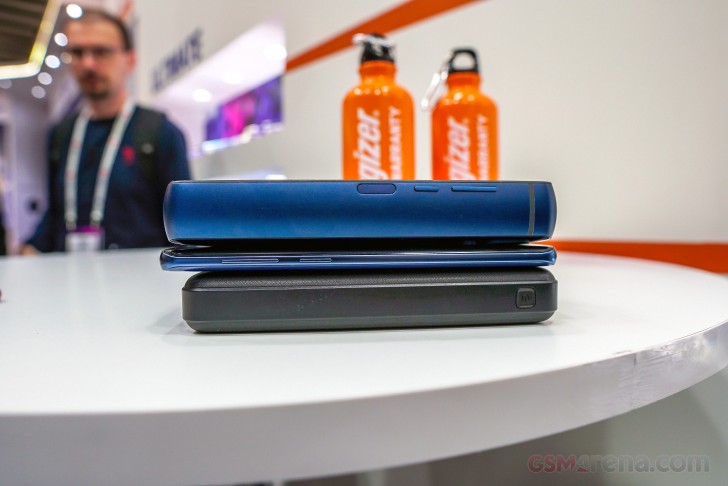 Well, until you look at the Power Max P18K Pop from the side, that is. Not that its particularly ugly, its just that its huge. In case you are wondering just how huge - here is a Samsung Galaxy S9+ plus a power bank, being slightly crushed by the Power Max P18K Pop. And just in case you were wondering, no, you really can't use it with one hand, it's clearly a two-hand device. Perhaps even a "place on a table" device. Although it is doable for short bursts at a time and with limited reachability on the UI.
The thing that struck as as probably most odd regarding the sides of the Power Max P18K Pop is the control placement. All of the buttons, including the side-mounted fingerprint reader, which was pretty reliable, by the way, are crammed near the top end. Kind of an odd choice as far as symmetry goes, but its hardly the deal-breaker to worry about here.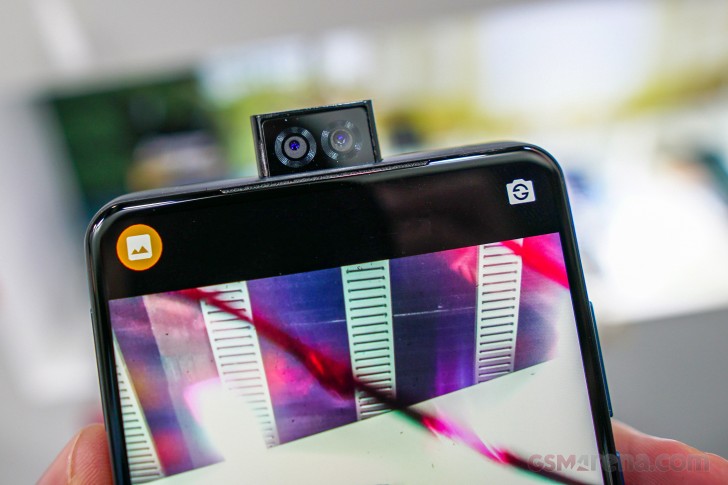 We also love the way the back slopes into the huge sides of the device, as if desperately trying to convince us that the Power Max P18K Pop is ergonomic. In fact, the entire side bezel follows this slight arch.
Ultimate U620S Pop hands-on
Moving on to the Energizer Ultimate U620S Pop, our first instinct fas to naturally hold it up next to the Power Max P18K Pop, which kind of gave us a potential answer to why certain design traits exist on its bulky sibling.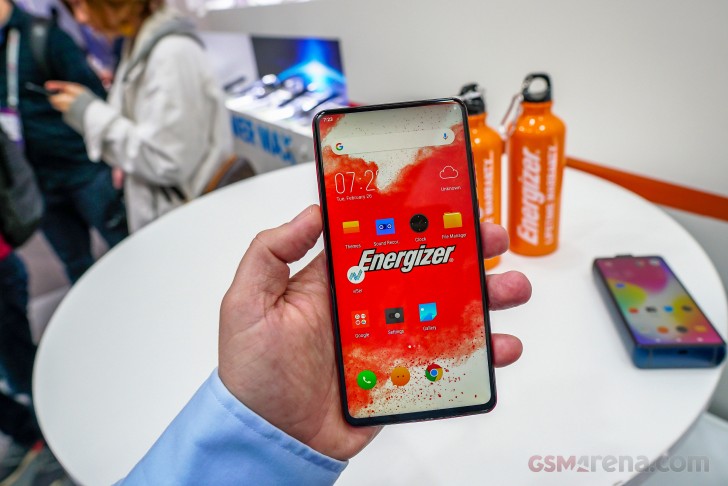 Physically, the two phones are practically identical. Official measurements for the Ultimate U620S Pop claim 153mm of height and 74.8 mm of width, which is ever so slightly off from the Power Max P18K Pop, but that's likely a measuring or rounding error, since in person these match perfectly in profile.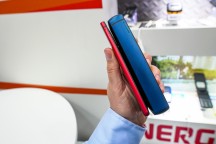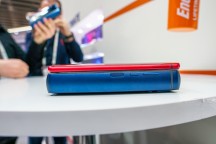 Power Max P18K Pop and Ultimate U620S Pop
We are pretty sure that some mould and and part re-use is taking place. And when we say some, the Ultimate U620S Pop is practically a Power Max P18K Pop with a large chunk cut out along the z-axis to get the thickness down to 10.25mm.
That's still not incredibly thick and the Ultimate U620S Pop only gets 3,500 mAh of battery in that body, so there might be room for improvement there. Perhaps the pop-up selfie camera module is simply taking up too much internal space to make the body any slimmer.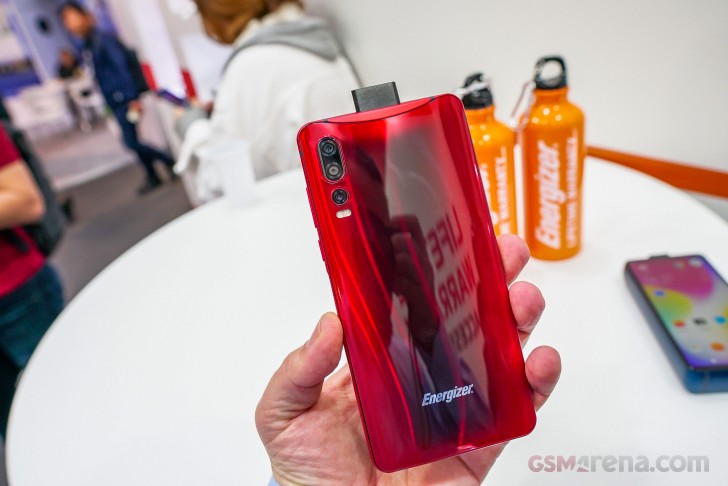 Given how the new design flows much more naturally on the Ultimate U620S Pop, we are pretty sure that Power Max P18K Pop has it to thank for its re-vamped design and not the other way around. It ie definitely easier to handle the Ultimate version.
Other than this difference in girth, the two phones are practically share the rest of their specs sheets, That include the 6.2-inch LCD, FullHD+ display, Helio P70 chipset with 6GB of RAM and 128GB of expandable storage, as well as the camera setup: 12MP + 5MP + 2MP on the back and 16MP + 2MP on the front.
Final notes
As far as we managed to gather, you can expect the new Power Max P18K Pop to hit shelves in June 2019, which the slicker Ultimate U620S Pop should joint it a month or so later. Having examined both phones in depth we definitely like where Energizer is going with the design. It's modern and more appealing.
What we more curious about however, is how the decision to launch the new Ultimate line of devices will pan out. Is is a good idea to throw its gloves into the main smartphone arena and general population a worthwhile endeavour? Devices like the Power Max P18K Pop are definitely not overly popular, but we know for a fact that they do have a niche of their own. One that Energizer has a comfy slice of.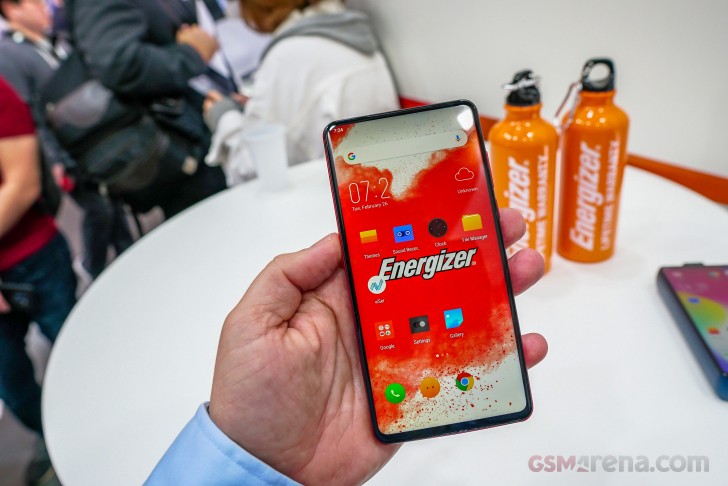 Then again, looking at the cast current Energizer product portfolio, volume seems to be a non-issue for the company. Among the vast selection of devices and accessories we even spotted a foldable phone concept. So, we can likely expect even more interesting experimentation from Energizer in the future.
N
It's sad that pop-up selfie cameras in general failed, I feel like that would've been a smart move privacy-wise.
S
Looking back at this smartphone The low amount of ram & lack of oled screen with high pricing was the deal breaker for me I was surprised it failed at the time as I thought a lot of old people would have liked this smartphone or possibly ...
a
im still gonnaa try and jam this baby in my pants pockets, brick-sized or not seriously, this sounds amazing. my current samsung has a pretty solid battery life, and even then, im always paranoid bout losin power while im out'n'about.
ADVERTISEMENTS