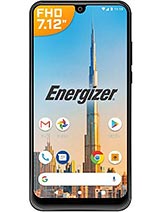 355
161
AspergerKid, 04 Apr 20206000mAh and only 10W charging? you probably can use this phone at once for 2 days but it will ... moresame with cheap(!) oppo phones
F221
AspergerKid, 04 Apr 20206000mAh and only 10W charging? you probably can use this phone at once for 2 days but it will ... moreI agree with you on that one

A21
6000mAh and only 10W charging? you probably can use this phone at once for 2 days but it will most likely also take 2 days to fully charge
E
Finally some manufacturer takes my need for big screen phone into account.
N
MTK 16nm cpu? Really? Just take SnapDragon 7nm SoC if you're phone is all about battery life... 4GB Ram is a must right now, 3GB is too low. Unlock bootloader and let people create their own OS
A321
Is it a phone or a surfboard?
A
Anonymous, 19 Feb 2020Too bad it is MediaTek.That is not the issue here oh no, the issue here is the P23 built on 16nm rather than the much newer and close to same price P22/35 built on 12nm which drain much less battery... Tough this thingy has 6000mAh so I cannot imagine it being terrible but there is room for it to be even better...
3217
463
This thing is so stupid. Why would they give it a 7.12 inch display and not even make it have tiny bezels or a 21:9 aspect ratio. And why would they make such a giant display such a terrible one? An LCD? Really? The display is supposed to be the main selling point of the phone and they couldn't even get that right?
J
6000 battery capacity, 10w charging. Good luck with it.
Why they even try to make phone? They canceled three last smartphone and the only one came out isn't working properly.
Weird.
Total of 32 user reviews and opinions for Energizer Ultimate U710S.
ADVERTISEMENTS