Epic Games announces launch of game store for PC and Mac, Android version coming later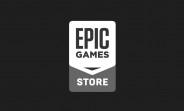 Epic Games, developers of titles such as Unreal Tournament, Gears of War and more recently, Fortnite, has announced that it's launching its own online game store where other developers can sell their games.
The store will initially launch on PC and Mac and will eventually also be available on Android and other "open platforms" in 2019.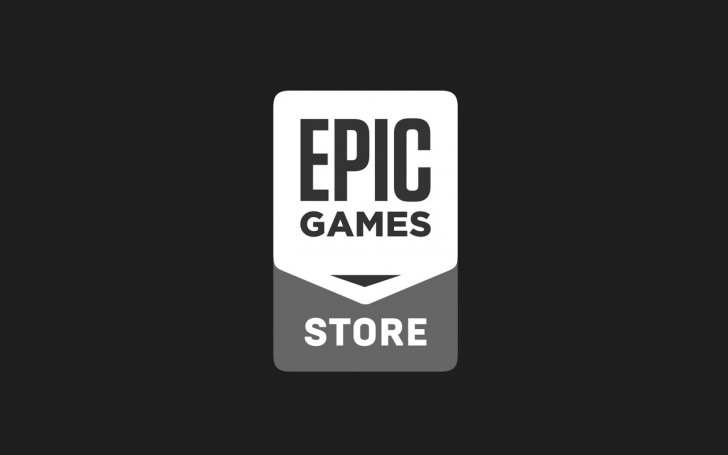 The concept of this store is similar to Valve's Steam and EA's Origin - the Epic Games Store will feature a list of curated titles from different developers. The difference here is the cut that Epic takes.
Other platforms have become somewhat infamous for collecting a hefty 30% of the revenue from the total sales of each title, which includes the upfront purchase fee of the title, if any, and also any in-app purchases that are made. To circumvent this, Epic chose to launch Fortnite on Android through its own website.
With the Epic Games Store, Epic will be taking only 12% of the revenue from developers, leaving them with a far more substantial 88%. On top of that, if the title uses Epic's Unreal Engine, then Epic will cover 5% of the royalty for using the engine out of that 12%.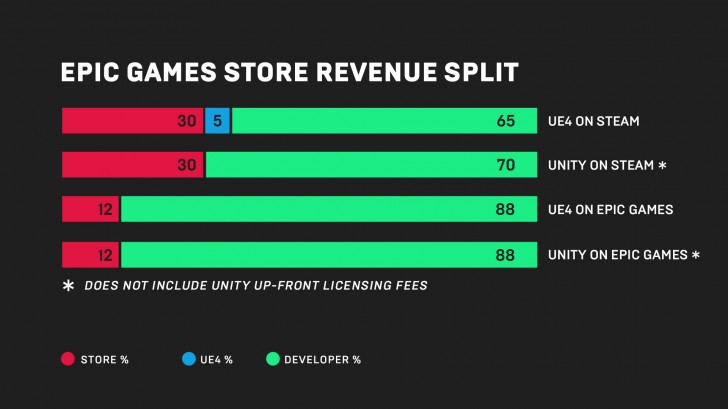 The store will also offer other features to developers, such as a newsfeed to directly communicate with its customers and a special creators program where, if the developer opts in, will let content creators such as Twitch streamers and YouTubers receive a share of the revenue of the developer's choosing, whenever they refer to someone to play the game. Epic will cover the first 5% of creator revenue-sharing for the first 24 months.
Apart from that, Epic also promises that developers will own their game page and newsfeed and there won't be any store-placed ads, cross-marketing of other competing games or paid ads in search results. Epic is also open to titles using any game engine -not just its own Unreal Engine.
Epic will be releasing more details at The Game Awards on December 6.
p
The game store is a good option. But a better solution for novice developers is the offer of hand-held games, for example, thanks to the appropriate video game marketing agency
?
I'm sure developers will be happier with the share of the profits Epic is asking for but they won't be as happy when they notice how little their games sell here compared to Steam. Steam ain't perfect, but it's not going away.
?
Epic can suck it.. Their store is trash. I deleted my profile and good thing I did. No more spam mails of someone trying to hack my account each week. Also they ditched ut2017, another nail in the coffin. All that's left there i...
ADVERTISEMENTS