[Updated] Epic Games sues Apple over anti-competitive behavior on the App Store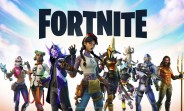 Update: Just hours following this story, Google threw its hat into the ring and followed the same action as Apple, removing Fortnite from the Play Store for trying to bypass its payment system for in-game purchases of its in-game currency: V-Bucks.
Google has issued the following statement in response.
For game developers who choose to use the Play Store, we have consistent policies that are fair to developers and keep the store safe for users. While Fortnite remains available on Android, we can no longer make it available on Play because it violates our policies. However, we welcome the opportunity to continue our discussions with Epic and bring Fortnite back to Google Play.
Original story follows:
After a quick kerfuffle that escalated rather quickly, Epic Games is now filing an injunction against Apple for anti-competitive and monopolistic practices with respect to distribution of software on its iPhones and iPads.
Epic Games has filed legal papers in response to Apple, read more here: https://t.co/c4sgvxQUvb

— Fortnite (@FortniteGame) August 13, 2020
The situation started earlier today with Epic Games pushing a server side update for Fortnite that enabled users to bypass Apple's and Google's payment system on iOS and Android, respectively, and instead choose to use Epic's payment system for all in-app purchases. This would allow Epic to take all the money and not give the 30% cut to Apple and Google. In return, Epic was offering 20% discount for using its own payment system.
Well, if you're wondering why more developers don't do that, it's against both Apple's and Google's store policies. While Google is still to respond, Apple quickly removed Fortnite from its App Store, saying that Epic's decision was against its store guidelines.
It seems this was the exact response Epic was waiting for, as moments after that the company announced that it is suing Apple. As for the lawsuit itself, it states how Apple is being anti-competitive and monopolistic by forcing all application purchases and in-app purchases go through the company's own payment system. On top of that, Apple also takes 30% cut for every transaction that happens through its payment system. Epic argues that this hurts both customers and developers and is not the right way to do business.
In this lawsuit, Epic is not asking for any monetary compensation for "the injuries it has suffered" nor favorable treatment for just Epic itself as a lone corporation but rather for the court to bring an end to Apple's monopoly over the iOS app distribution market.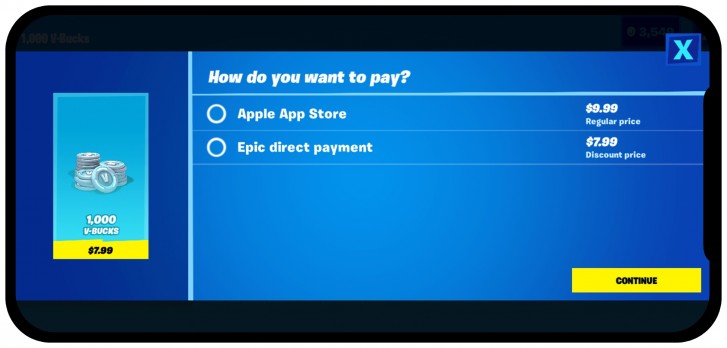 The lawsuit also specifically mentions the update that went live today and offered the option to use Epic's payment system instead of Apple's and how Apple responded by removing Fortnite from the store. This makes it clear that the move to add the payment option was really just part of the lawsuit as Epic knew what was going to happen and had planned accordingly.
Later in the injunction, Epic also uses Microsoft and Facebook as notable examples of large entities who have fought with Apple over the same matter. This is with regards to Microsoft cloud gaming platform xCloud being disallowed on the App Store as well as the Facebook Gaming app. There are several other examples listed as well, which you can read in the PDF linked in the tweet above.
It will be interesting to see how things unfold henceforth. That Apple has maintained an iron fist over the App Store guidelines over the years is not an unknown fact. The company has maintained over the years that it does this for security reasons. Recently, Apple has also been vocal about how it helped create and maintain the app ecosystem and that many companies owe their success to the store and Apple. However, as the company continues to grow and release its own services, not allowing third-parties access to features on its platform is increasingly becoming anti-competitive.
We will now have to wait and see what decision the court will take and if this is finally the catalyst that gets Apple to relinquish its control over the App Store.
J
When either epic games bend the knee to apple of apple are forced to change their app store policys if neither happens no more fortnite on apps store or Google playstore as they removed fortnight for the same reason.
?
When will Fortnite comeback to the App Store
a
Yes, I hope that this happens, ios being restricted is the only thing pushing me away from ios itself. - EsportsXO .
ADVERTISEMENT