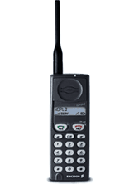 O
I think the antenna needs to be longer and it needs a massive flip covering the keypad that you have to pull down really elaborately to dial a number. Also, it has to go boop-boop-beep when you push the buttons.
m
it's so good to see the old phone...
arf!
don't say you're phone is big!!!
N
Yes! This is the old-school shit right here...now if only they still made the kind Zach used on Saved by the Bell...
w
I'm like really into this retro stuff and I want this fone if you have one email me
R
wow this the perfect set for " Gand " cleaning with extra long antena
D
sssscccccaaaaaaaannnnnniiiiinnnnnggggg
eeeeeeeeerrrrrriiiiiccccsssssssssooooonnnnn ggggghhhhhhh 2222211111188888
S
Yeah this is Said bahaii, Abay raheel taira ericsson maire C T mai neechay agaya hai , naya pakar laina ja kay ,, mai to TRIUM XS lainay ja raha hooon
N
Its One and Only use is scanning. Codes stolen from Nokia FActory , ciruclated around the world and Hyd aswell. Raheel keeps it in his Jeans Back Pocket to show up its Antenna coming out and this is his motive to keep this set with him.. Just for the sake of its Antenna, SO i guesss GH218's main attraction is its ANTENNNAA and SCANNINg!!!! I have noticed another thing in this phone is a SINGLE LINE Display,, DAMnn Whaat do you expect in one line display, Just to SHow the Battery life and Signal????....
Id like to give a suggestion to NOKIA company PLeasee Keep Assembling this cell phone Just for Raheel.. For rest of the WORLD
C
It can only be used for SCANNING. Antenna is longer than the body of this unit. U can never hide this unit as the antenna always shows up.
R
This cell sukz big time.. people put it in their pockets just to show its huge antena. Ye antenna raheel ke gand mein lainay kay lia hay.
Total of 75 user reviews and opinions for Ericsson GH 218.