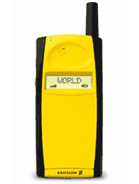 S
My very first phone back in 98~! Cool colours and one of the most stylish phone back then. Niceee~!
c
tell me there to buy these phone pls...
this is my email:carmen_hotmail.co.uk
h
why does the phone no longer respond. You can call out and hear other people but they cant hear you does anybody know how this happens
M
Please explain what a PFphone is and how
is it different from a mobile phone.
Thank you.
t
xin chao,toi ten triet hien toi dang su dung may gf 768.Nhung sao toi thay song cua may nay yeu qua.Xin cho toi biet gia cua loai may nay hien nay la bao nhieu?boi vi toi mua may cu
Total of 10 user reviews and opinions for Ericsson PF 768.