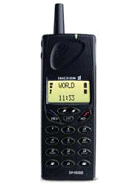 N
Hi, I have an Ericsson SH888. Where can I buy new batteries for it? The phone is working wonderful, it is just that the battery will not hold its charge any longer. I have had it since new a number of years ago.
Regards.
R
I used @ still have this phone. Ok it's heavy 4 when you're alone in dark alleys. Has pilot light (virtually all ERICSSONS) flashes faster when received text/missed a call, (nokia & many others take note U cocks). Many hidden features = buttons No's 1 & £ can be used to read text faster: NOT A LOT OF PEOPLE KNOW THAT! Audible warning when text unsent; again other manufacturers take note! Dormant alarm = phone can be off & alarm will still scare the bejeesus out of you. Great phone at time of release. Tasty accessories!
?
i loved it. it was crap, it was heavy and it sucked. but it worked and you could beat people with it if assaulted. no gui - no contextual menus. the unix command line phone of the 90's.
s
very affordable price (Indonesia)
low battery performance (only 2days standby w/o talk, 24 hours standby with talk and SMS)
A
Very good Low-priced handphone (Indonesia)
I bought This Hanphone, so I can connect my Palm M100 with it (InfraRED port Built in))
Total of 28 user reviews and opinions for Ericsson SH 888.