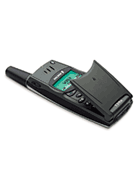 Z
My T28s is the BEST mobile telephone.But
i'm not happy with a flip open button.I will change my phone with T29s,but not with money.
g
The slimest phone i have ever used, it does not have WAp, nor t9 text input, so what it is the slimest ever made and apprediated by us. Talk in style
c
I think that T28 is a good gsm phone. But! I am not happy with a flip open button! It semms that it is not properly made. I don't know for how long it will last, but I'm sure: Not too long!
R
Holds signal well, great little design, nice easy-to-use menus. The battery is tiny, but only holds charge for a couple of days even with only light use...
t
good looker,easy tone composer.thats the good points.does not hold the charge,signal from both 1to1 and voda shit.not that impressed at all and i paid £100 for it.
s
I am not too happy with the reception (I am with orange) but during calls I can hear a sort of digital signal (like morse code) and it is annoying
as I am not used to it (I previously owned a t10s).
Also the aerial seems a little bit shaky, not like falling off but just not totally solid.
any clarifications welcome cheers

Total of 251 user reviews and opinions for Ericsson T28s.