We are still on the verge of knowing when the Essential PH-1 will actually becoming available to the public. Even so, Foxconn's filing for a $3 million investment into Essential has brought the company's valuation to about $1.2 billion, breaking past the $1 billion barrier and pegging it as a "unicorn" in the tech industry. This is according to Bloomberg columnist Tim Culpan via Twitter.
Essential was previously valued at $997 million in June following a short period of large investment backing. This was also around the time that executives were leaving the company.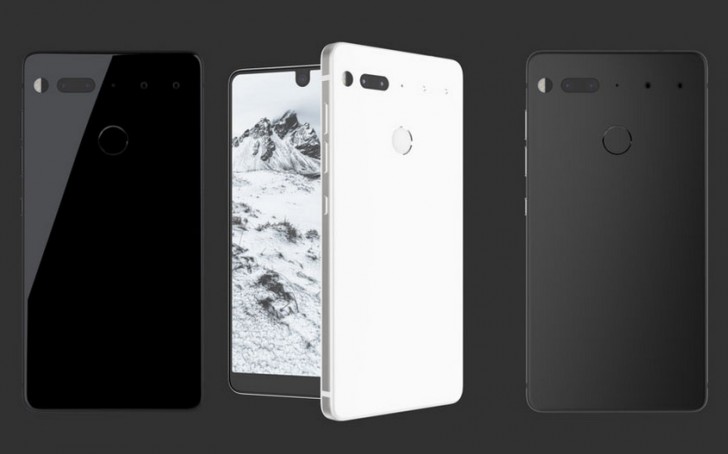 Essential PH-1 in Black Moon, Pure White, and Stellar Grey (unavailable at launch)
Essential has everything set up for a great run: a great-looking product with lots of interest, major retailers on board (Sprint, Telus, Amazon), and someone who knows what they are doing backing the company (Andy Rubin). Not to mention, all the connections Rubin has made over the years with folks in the industry.
Despite the great financial valuation, the company has yet to sell a single product. We're hoping to finally hear an update from Essential about the PH-1's supposed release date this week. The phone has already seen a couple of months of delay.
K
HMD and Essential, 2 almost identical business; both they have their products made by Foxconn. I'm just wondering, how many employees HMD Global has, and how many Andy Rubin's business has. BTW, anyone knows the official name of the Essential phon...
?
The poster you've replied is correct!Sharp is indeed owned by Foxcon. But thats how globalisation work,and still Sharp is very much independand company. Btw I highly doubt that Sharp (trough Foxcoon) had any contact with this startup.
?
And it will have a 1 year only support like NextbitRobin
ADVERTISEMENTS