After many delays, the Essential Phone has finally started shipping. If so far you've been on the fence about buying one, here's a new detail that may or may not help inform your decision. The Essential Phone is almost impossible to repair. This has been revealed by iFixit through a thorough teardown of the device.
The Essential Phone scores 1 out of 10 on iFixit's repairability scale, where 10 means easiest to repair. As you may know, the handset is made from premium materials - the frame is titanium, the back plate is ceramic.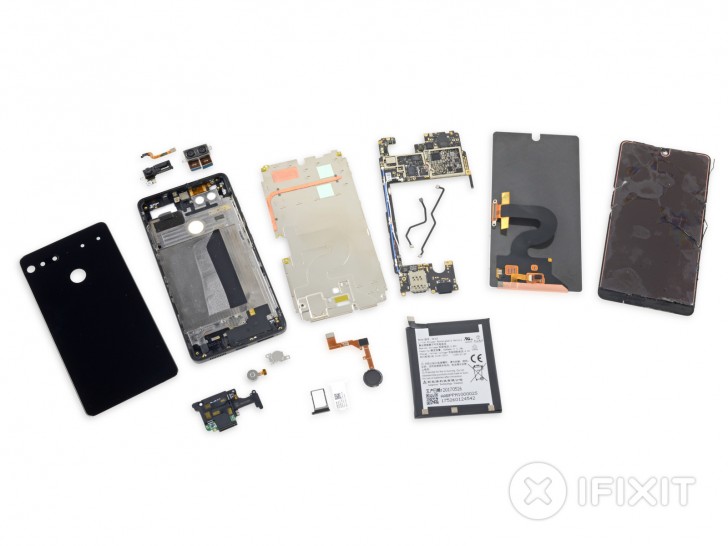 The use of such exotic materials may be to blame for the fact that you'll need to freeze the phone in order to get inside it. The good news is that, where screws are used in the assembly, they're all standard ones. The battery is secured in place with repair-friendly stretch-release adhesive, but that's kind of pointless because it's incredibly hard to get to.
The Essential Phone hides nearly invisible seams inside, and a lot of adhesive too. Its USB-C port is soldered to the motherboard, which makes it difficult to replace - and remember, it may be subject to extra wear because of the lack of a 3.5mm headset jack.
All in all, when you encounter any type of hardware issue with this smartphone, you're probably going to want to replace it, since it's this difficult to get into and fix. The full teardown, complete with the entire nitty-gritty, can be found at the Source link below.
e
Maybe several months later, people find new ways to tear down the Essentail Phone.
?
Wire are too heavy for you?
?
I remember people saying same thing 2 years ago.
ADVERTISEMENTS