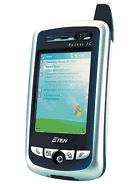 I
my eten p300 broke down is there any service center here in the philippines? it says the back up batTery is not chARGING. THEN COM[PLETE SHUTDOWN. ONLY LIGHTS NO PROGRAM
a
good features no fm radio is the only disadvantage.
other problems no support in spares and accessories. I dropped mine and now it is malfunctioning searching for repair facility
s
Hi! i am sanjai bought this phone last yr but hardly used 15days problem with speakers(sound devices)...
can't make calls very poor service support never ever buy this!!!!!
S
Hi, this is SMRUTI FROM INDIA(BANGALORE) I have a Eten p300 it's a very good PDA. There are some problem like no accroseries found and its cemera is not so good . That's all have to say about this .Right now my self trying to find a battery for it. If any one know where to find a battery then mail me at this EMAIL ADD-(smrutiranjan_83@yahoo.co.in). BYE……………………..

Total of 7 user reviews and opinions for Eten P300.