EU's Galileo satellite navigation service will go live this Thursday
It has been a long time in the making (17 years!), but Europe's Galileo satellite navigation service is set to go live this Thursday. It gives EU nations independence from the US-ran GPS and Russia-operated GLONASS and promises to be faster and more accurate than both.
So far the project has cost €10 billion, but in its first 20 years of operation it is expected to bring €90 billion to the EU economy. Right now, around 10% of Europe's GDP is in some way reliant on satellite navigation, a number that will only grow in the future.
Galileo has more satellites, each of which transmits more data compared to GPS and GLONASS. The free service will provide positioning within a meter (3.3ft), beating the several meter accuracy of GPS. A paid service will get withing centimeters.
"GPS allows a train to know which area it is in—Galileo will allow it to identify the track it is on," according to Jean-Yves Le Gall, president of France's CNES space agency, one of ESA's 22 country members.
Several phones are already compatible with Galileo, but the real number is much bigger than that - Qualcomm reports that any device with a recent Snapdragon (e.g. 820, 650, 617, even 435) is a firmware upgrade away from receiving Galileo signals.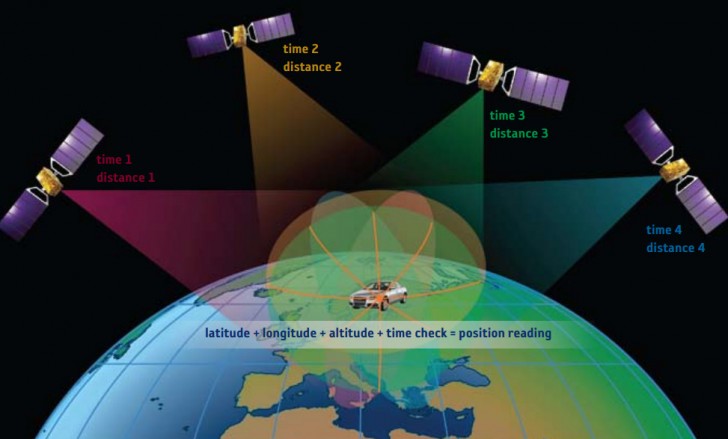 The Galileo satellites also serve Search & Rescue duties. Current technology takes up to 3 hours to narrow down a person's position to a 10 kilometer (6 mile) radius. Europe's satellites will get the position within 5 kilometers in just 10 minutes.
Anyway, currently there are 18 Galileo satellites in orbit with 8 more set to launch over the next couple of years. The completed constellation should number 30, but the launch of the final 4 satellites is not yet scheduled.
K
I'm wondering how to get/enable Snapdragon 820 firmware update for using the Galileo network.
s
I have the same question!
D
There seems to be confusion The american GPS system is called NavStar, not "GPS".
ADVERTISEMENTS