evasi0n's iOS 6 jailbreak was one of the most popular tools to gain more control over your iDevices. However, Apple patched all the exploits that were used by evasi0n through its regular software updates.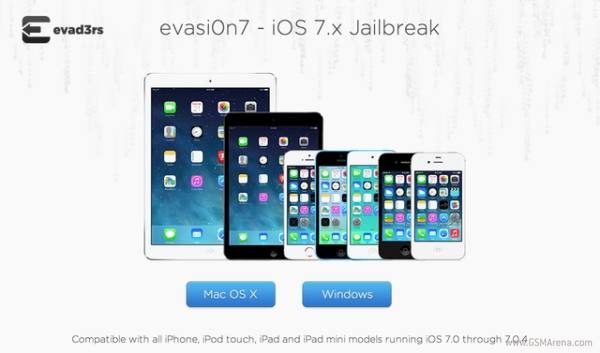 Now, evad3rs has released a new version of evasi0n, which can jailbreak your iPhone, iPod touch, iPad and iPad mini models that are running on iOS 7.0 through 7.0.4.
The new version is currently compatible with Mac OS X or Windows OS and can be downloaded from the source link below. The process of jailbreaking is straightforward, but keep in mind that you might brick your device if you do not follow the instructions carefully. So, please continue with the instructions only if you are sure about what you are doing.
Thanks to everyone who sent this in!
a
i am unable to jailbreak in my iPhone 4. it boots 2 times but at the end it directly shuts down n my evasion icon in my iPhone also do not work. please help me
i
Apple logo came and stuck and it's not oning on iPad mini 2.
A
That's because u installed cracked apps through app sync ....... Try restoring your device and jailbreak it again. It happened to me too.