We received exclusive Apple iPhone 7 renders from a reputable source in the case-making business. The renders you see below are based on actual 3D technical drawings of the upcoming iPhone 7. However, colors and materials are not official but made up.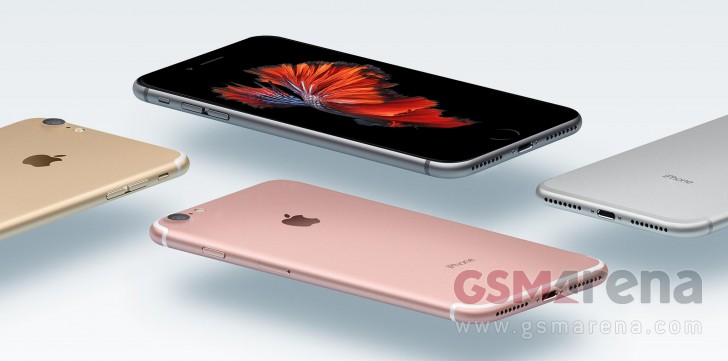 Since the renders are based on technical drawings of the device, the buttons, camera placement and all functional elements are in their correct locations. The color scheme and actual materials might differ slightly, but knowing Apple's style these are also likely correct.
Interestingly, Apple has decided to alter the cutouts for the antennas on the back. As far as the camera on the back, it's going to have a bump.
It also seems that the iPhone 7 is going to rock two grilles at the bottom. The iPhone 5s used to have those and one was simply used for the mic, but Apple dropped them for the iPhone 6 and 6s. Bringing them back might signal stereo speakers, or at least we can hope. The 3.5mm jack is missing, though.
We're eagerly awaiting to see if the iPhone 7 Plus is going to really pack a dual-camera setup, as rumored earlier. The Apple iPhone 7 could be waterproof and it might sport a touch home button, but we don't have a way of confirming this just yet.
The iPhone 7 and iPhone 7 Plus are due to be outed at Apple's annual event in the Fall.
N
GSmarena are you know about the original iphone 7 specification ? which you posted it is not an original spcification PLease confirm from apple factory working people then put here because you put very low specification like a 6s
T
Samsung Galaxy S6 edge+, Galaxy S7 and Galaxy S7 edge does indeed crush the iPhone 6S and 6S Plus overall in every single category except for one thing. The speed. The iPhone 6S / 6S Plus is known to be a tiiiiiiiny bit faster than the Galaxy S7 edge...
D
For all their 'innovation' awards the Samsung handsets just announced look like the iPhone 6s. Hahahahahaha!!!!!! Iconic design over innovative design any day!!!! Give me innovation on the inside!
ADVERTISEMENTS