You know it's coming - the Samsung Galaxy Note8 and Apple iPhone 8 will compete for dominance of the premium smartphone market. Only half of the duo is official, however thanks to the numerous leaked CAD schematics, there are iPhone dummies floating around.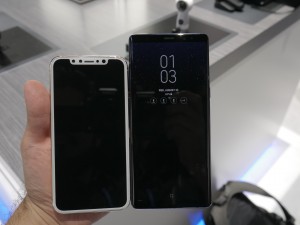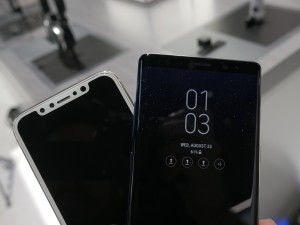 Samsung Galaxy Note8 vs. Apple iPhone 8
The iPhone measures 143.5 x 71 x 7.5 mm while the Note8 is noticeably larger - 162.5 x 74.8 x 8.6 mm. Both phones have screens with wider-than-standard aspect ratios, though on the iPhone part of the top has been cut out to make space for the front camera and facial scanning hardware.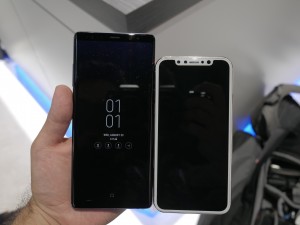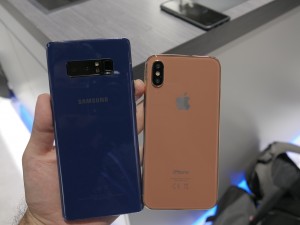 These two are in different size categories
Speaking of cameras, let's have a look around the back. Apple's dual camera hump is much more pronounced than Samsung's (though the extra millimeter of thickness sure helps).
The bottom sides of these two are quite different. Samsung kept the headphone jack, but Apple offers stereo speakers. And there's the S Pen, of course, while Apple keeps its stylus for iPad use only.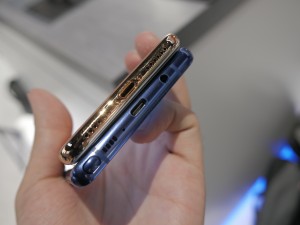 Would you rather have stereo speakers or a headphone jack?
We'd like to thank Enobong Etteh from Booredatwork for lending us the iPhone 8 dummy!
g
it doesn't matter if you like it or not. Even if they have the ugliest design awards they will sell hundreds of millions of them so there you go you can go home and play with your nokia 3650 which for some unknown reason you are the only one in the w...
g
This is a good example of not moving on with the times. The Nokia 3650 was fugly and i am surprised you still have the guts to bring it up like 20 years later and label it is good looking. Carol whatever you are doing right now honestly it's time for...
D
Lmao! Crapny fanboy trolling.
ADVERTISEMENTS