With the launch of RIM's next generation BlackBerry 10 platform upon us, the leaked images of the new range of devices running this software are coming in thick and fast.
We have already seen some very official looking pictures of the BlackBerry Z10. Now one of our readers has sent us, what he claims are hands on images of the BlackBerry Z10 that were taken of a device used for training employees in a store in Kuwait. The source also mentioned that the phone will go on sale in Kuwait in the next 14 days, although no information was available regarding the pricing or availability in other regions.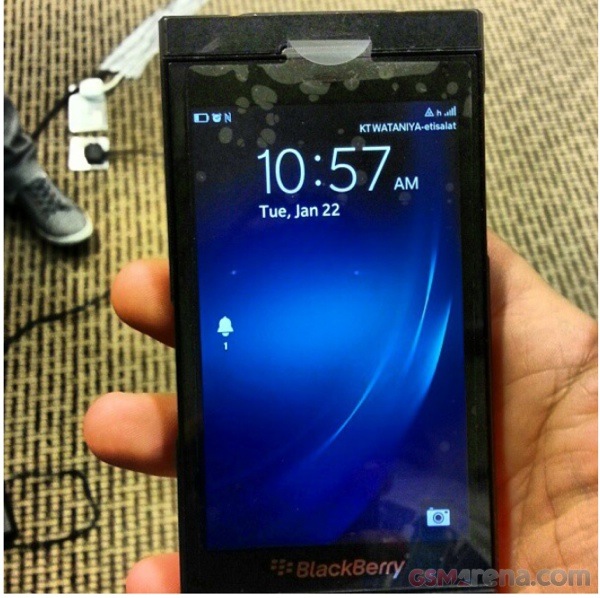 Compared to the pictures we have seen before, the device in these pictures looks a bit different. Actually, it looks a lot like the BlackBerry Dev Alpha unit. Only difference here being that the display on this phone is flush with the front unlike on the dev unit, where it was sunken in. It much just be another version of the reference platform or simply another smartphone that RIM is going to introduce at its press event.




Unfortunately, we don't get to see much of the software, other than the homescreen. Still, we are not far away from the launch of the platform so we should be getting a much better look at it shortly.
Thanks, Saud, for the tip.
?
looks great need one now
u
No imagination, we are expecting new designs, its not only about the software but about style, personally Im starting to have enough of smartphones with the same style, eventually this market will come down the hill if they don't innovate
ADVERTISEMENT