While rummaging in our inbox today, we stumbled upon these images of the Infinix S5 Pro in the wild. After some back and forth with our tipster we were able to verify that this is the as of yet unannounced Pro variant of the Infinix S5 by the Hong Kong-based maker.
The pictures offer a comprehensive view of the phone and we got little specs to go along.
We can clearly see the Infinix S5 Pro will have a large screen, not that it's surprising seeing how the Infinix S5's panel already stretches to 6.6 inches. The non-Pro packed an octa-core Helio P22 with 4GB of RAM so we'd expect the Pro to top that, but it's yet to be confirmed.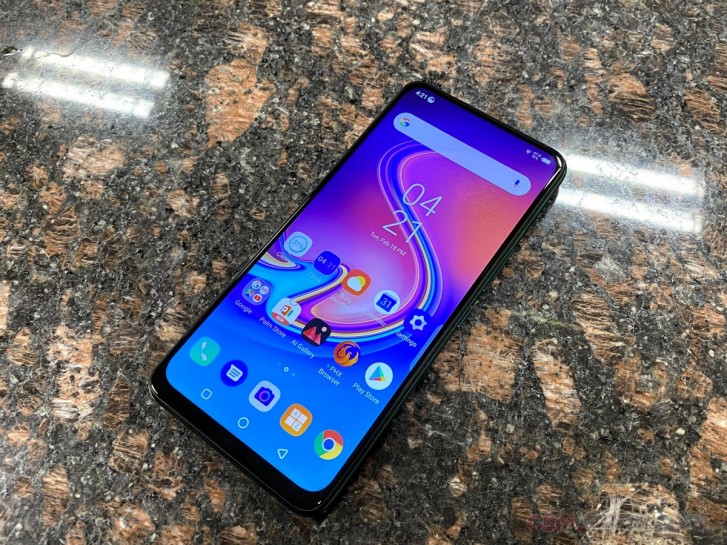 The main camera array on the rear is headlined by a 48MP shooter. There are two other cameras on the back, although their purpose is yet to be revealed.
The front-facing camera retracts into the phone body through a mechanized pop-up. Its resolution is still unknown, but the images show that it has auto HDR.
We'll keep you posted with any updates we may receive in the future.
Special thanks to our anonymous tipster!
3
Reminds me of the Zenfone 6 ZS630KL
?
This just 5S already with 6.6 inch screen with 720p+ resolution is like what. If Pr sti with so large display and 720p pmus sux hardware then dont much care
?
wow nice one but Ghanaian is waiting for it
ADVERTISEMENTS