EXCLUSIVE: Samsung Galaxy S7 to come in three sizes, 5.1'', 5.5'' and 6''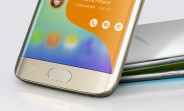 Okay, so there has been a miscommunication. We talked some more with our contacts over at ITSKINS and asked them to measure the screens of the Galaxy S7 family to try and cut through the multiple conflicting rumors. 5.7-inch screen? 5.5-inch? 6-inch? Curved, not curved?
From the info our contacts have, it turns out that Samsung will simplify the lineup instead of complicating it with small/big + curved/flat choices.
The base Samsung Galaxy S7 will have a flat 5.1" screen, no curved option. The Galaxy S7 edge will have a bigger 5.5" screen and there won't be a flat-screened S7 of that size. The big-screened device, the Galaxy S7+, will have a 6" screen and will be the only one to have two screen options.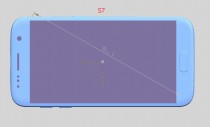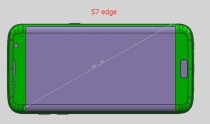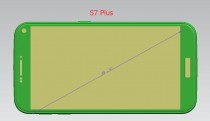 Samsung Galaxy S7 (5.1") • Galaxy S7 edge (5.5") • Galaxy S7+ (6")
Unless an additional version is planned (one for which ITSKINS doesn't have any info), then your main choice will be screen size – small, medium, large. The medium and large versions will come with a curved screen so it will target style-conscious consumers.
Is this lineup better? Would you have wanted another 5.1" Galaxy S edge model? If you did, well nothing is set in stone yet but chances are you'll be disappointed.
R
Love how all these guys magically know more than all the psychology and marketing staff from all manufacturers, specially from the ones that sell the more, and then come claiming on every single phone that is released/leaked "X company is going down"...
R
Another troll... a really big number of companies have added plus at the end of the products they want to sell the more (specially when the product is something they try to convince people that they need it when in reality it's just a luxury). If we ...
B
The S6 Edge is brilliant. Its amazing to hold and sits in your hand so much better than the Note or the standard S6. Well worth purchasing the edge model for user comfort...
ADVERTISEMENTS