Exclusive: the Honor 50 series is coming next month with a dual ring camera design
The Honor V40 launched in China this January and the natural follow-up to that would have been a global Honor 40 model. However, we have received some exclusive insider information that says this will not be the case.
No, the company will jump straight to Honor 50 series, which is set to be unveiled in May. Below is a teaser image that hasn't been shared officially yet, note the circular camera design (with another circle partially visible below).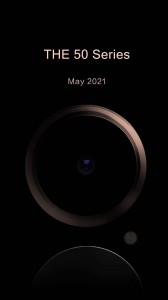 The Honor 50 series will be unveiled next month
We also received design sketches showing the back of the phone. The camera island will feature two circles, similar to the design language seen in the Huawei P50 renders. Interestingly, the top circle will house only one lens, which you can see in the teaser image above. The lower circle will be home to two modules and there's an LED flash in between.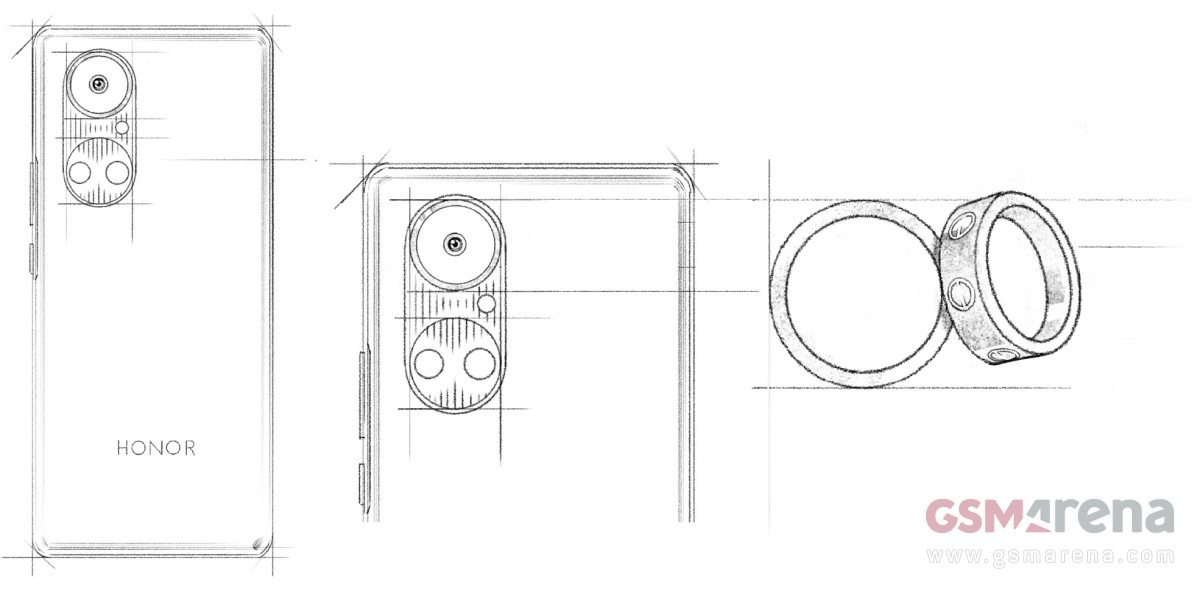 Honor 50 design sketch
We're just guessing here, but the thing on the right appears to be a snap-on filter (or lens?), which will presumably attach to the camera circle via magnets. This could explain why the top ring has only one module inside it (the lens needs to be in the center).
There's no word on the camera hardware yet. Why the major departure from the Honor V40 design? This looks much closer to the Honor V40 Lite design, but it is still quite different. Here are some unofficial Huawei P50 renders for comparison, plus official images of the Honor V40 and V40 Lite.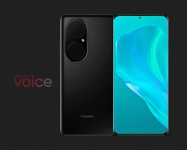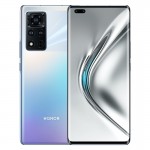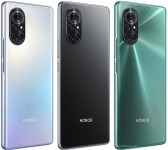 Design comparison: Huawei P50 Pro (unofficial renders) • Honor V40 • Honor V40 Lite
There are more questions about the Honor 50 too, like whether it will feature Google Mobile Services or not (after all, that was the whole point of the split with Huawei).
C
Seriously have a day off
J
Why not?Honor make highend spec devices, to date my Honor 20 Pro boots quicker than my Samsung S20 Ultra 5G
M
It clearly says honor, so.
ADVERTISEMENT