"Extreme" version of the Xiaomi Mi5 comes with overclocked CPU, GPU, and RAM
An online retailer in China is selling a modified version of the standard Xiaomi Mi 5 for 1999 Yuan (which comes out to about $300). They call this version of the phone "Extreme" and features and overclocked CPU, GPU, and RAM.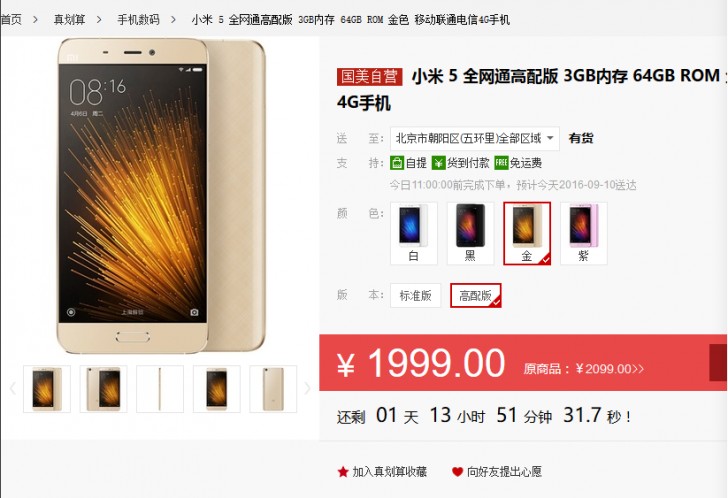 Chinese retailer GOME is selling this 'edition' of the current Xiaomi flagship device. The Mi 5 has a Snapdragon 820, 3GB of RAM, and an Adreno 530 GPU.
Here are the modifications made to the Mi 5's hardware:
CPU overclocked to 2.15GHz from 1.8GHz
GPU overclocked to 624MHz from 510MHz
RAM overclocked to 1866MHz from 1333MHz
The phone comes in white, black, gold, and light purple and should feel at least noticeably snapper (and warmer). Keep in mind that the battery size is the same 3,000mAh battery, so endurance will surely take a hit.
M
It looks like Xiaomi is trying to get their flagship to explode as well.
f
As long as they don't overclock the battery à la Samsung :-)