Exynos 2200 completes first Geekbench run, features AMD GPU with an open-source driver
A few months ago one leakster claimed that the Exynos 2200 will beat the Snapdragon 898 and now we have early Geekbench results to look at. Emphasis on "early". In fact, these may not be suitable for a comparison, let's have a closer look.
Ice Universe spotted a benchmark run from a Samsung SM-S906B, which should be the Galaxy S22+. It is powered by the S5E9925, which should be exactly the Exynos 2200. It has a Cortex-X2 prime core, three Cortex-A710 big and four A510 little cores, the first to support the ARMv9 architecture, plus an AMD RDNA2 Mobile Radeon GPU.
However, the X2 is only running at 2.59 GHz, while The Cat says the final chips should go up to 3.0 GHz. This means the single-core score is lower than it will be in the final product, the multi-core score is affected as well. The A710 cores were at 2.50 GHz, the A510 ones at 1.73 GHz. This may not be an issue of a test sample chipset, but of power saving mode instead - note the "energy_aware" governor.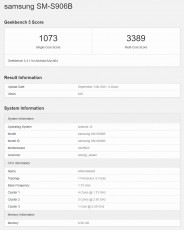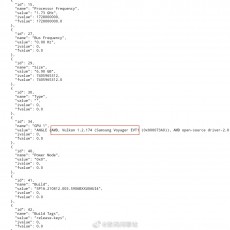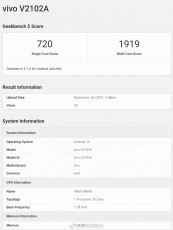 Exynos 2200 Geekbench scorecard • RDNA2 GPU details • Snapdragon 898 Geekbench scorecard
As for the Snapdragon 898, which is made up of the same CPU cores, a vivo flagship did a Geekbench run earlier this month, but the X2 prime core was running at an even lower speed – 2.42 GHz. The A710 cores here were set lower as well, 2.17 GHz, the A510s a bit higher at 1.79 GHz.
Both the Exynos 2200 and Snapdragon 898 are probably being fabbed at the same Samsung 4 nm foundry, so these are likely some of the first chips to come out. We will get more usable benchmark results as the launch of the Galaxy S22 series nears (probably in January).
Speaking of, the SM-S906B is the S22+, the "B" suffix indicates that it is a global model. It will be interesting to see the US model ("U"), which may switch to Exynos for the first time since the Galaxy S7. China is also getting the Exynos version, while India will receive Snapdragon-powered S22 models (according to unconfirmed rumors). Anyway, this particular model had 8 GB of RAM and (of course) was running Android 12.
Digital Chat Station has some more details. The Exynos GPU is code named "Voyager EVT1" and is running Vulkan 1.2.174 with an open-source AMD driver. That could be interesting as drivers are often blamed for the short support cycle of Android devices.
In what world do flagships like Mi 11 Ultra or OP8 pro cost less than 500$ on launch?? I am not buying second hand, I am buying new. For example my Mi 11 Ultra cost me Rs.74k and I sold my OP8 pro for Rs.35k. Effective price for my brand ...
?
yes, because those phones are less than $500 (unless you buy them secondhand or you get a really good deal on them)
Why not?? Switching between the phones cost me less than 500$ each year.
ADVERTISEMENTS