Facebook at Work has gotten its first mobile app. Called Work Chat, the app lets Facebook at Work users to communicate with each other over one-on-one chats, group messaging, and voice calls. It's basically Facebook Messenger, but for Facebook at Work.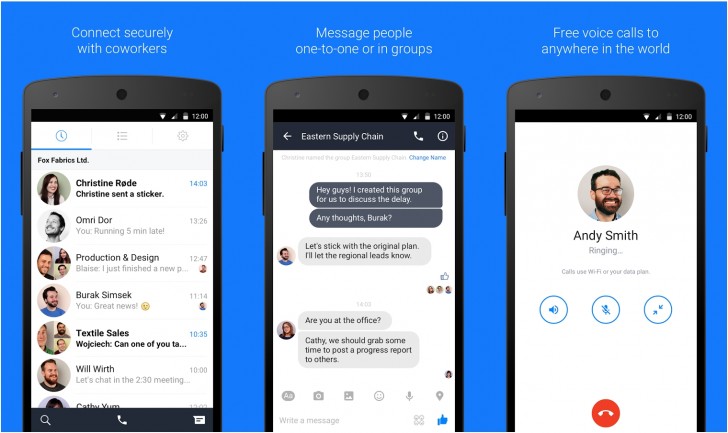 For those not aware, Facebook at Work is Facebook's corporate service for companies. In order to use it, your company needs to sign up with Facebook, after which you can have your own little social network with your office employees within Facebook. Now with the new mobile app, it just got a little easier to keep in touch with your colleagues.
Work Chat is only available on Android for now, with the iOS version still in development. You need a Facebook at Work account to use it.
D
FB and Messenger are HUGE battery hogs, I would've uninstalled them long ago if most of my friends & family members wasn't using it.
D
Or take the lazy route and buyout rivals like Instagram lol
D
Instead of focusing on fixing the numerous issues with the main facebook app (mostly memory hogging, and lack of fluid design) they they go creating another app to add to the already worst one....facebook is clearly out of touch with users....