Facebook has confirmed that the company is testing a feature that'll inform users when a friend is writing a comment. This comes after several users of the social networking service spotted "A friend is writing a comment" notification while viewing their News Feed in the past month or so.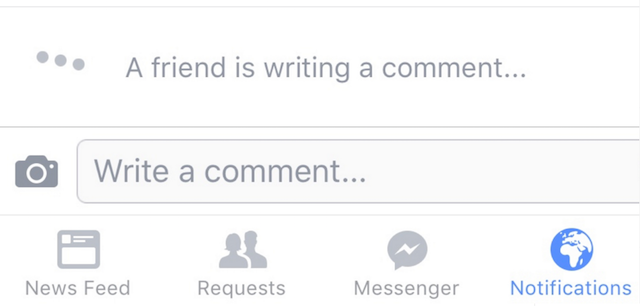 "We've heard from people that they want their experience on Facebook to reflect the real time conversations they have," Facebook said in a statement. "So we are testing adding a line above the comment box of a post that indicates when a friend is typing. This is to help people have real-time conversations with friends and family."
There is, however, no information on when the feature will be officially rolled out.
D
oh how about the "seen" features in comments section LoL
J
exactly. what about the low end phone users who also want to experience the facebook app? I mean, yeah there's facebook lite for less data consumption but still.. I wish facebook wouldn't put too much innovation on the app when it isn't really necess...
M
Part of the reason it's slow is because of the security features FB has (the hashing/password encryption is serious business, and is a bit slow - i could be wrong now) - the peace of mind is worth waiting a couple of seconds during login.