Facebook finally launches Workplace, its Slack competitor formerly known as Facebook at Work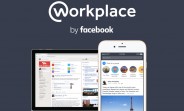 Today Facebook is finally officially launching Workplace, the service formerly known as Facebook at Work. It's been in testing with select companies since last year, and now it's open for all interested parties to sign up.
Workplace is basically Facebook, with all its features, but for your company. Your friends are your coworkers, and you can connect and communicate with them in a myriad of ways that should all be familiar to your if you've ever used Facebook.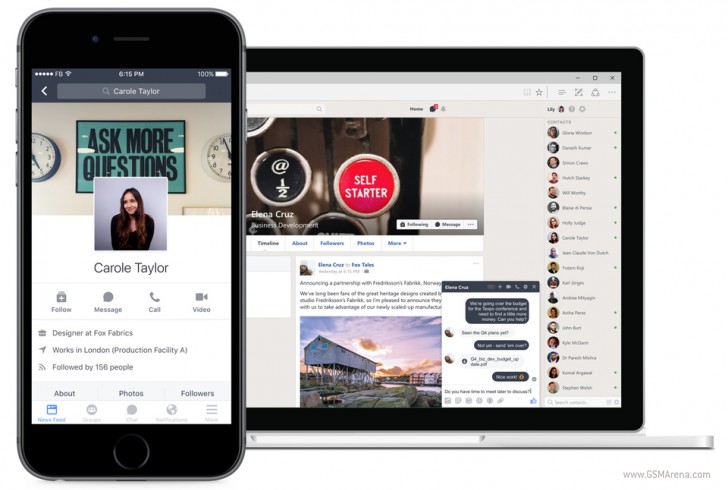 So things such as Groups, Chat, Live, Reactions, Search, Trending posts are all baked into Workplace too. Additionally companies get unique Workplace-specific features such as a dashboard with analytics, integrations with single sign-on, as well as Multi-Company Groups. The latter are spaces shared by employees from different companies so that they can collaborate better when they have common projects.
Workplace by Facebook isn't free, unless you're a nonprofit or educational institution, but there is a three month free trial. After that, pricing is $3 per user per month for up to 1,000 active users, $2 for between 1,001 and 10,000 users, and $1 for more than 10,000 users. It comes with unlimited file, photo, and video storage, unlimited team and project groups, monitoring tools for IT teams, 1:1 support for administrators, secure collaboration between companies, as well as integration with Google's G Suite, Okta, OneLogin, Ping, and Windows Azure AD.
D
Another useless crap from facebook. They want to be like Google so much.
?
The guy is the 3rd richest guy in the world and still wants to make money with this app and everyone know likedin is the best app for job related stuff
?
Even if it's free, I don't see reason for company to use it.