Facebook-owned WhatsApp has had end-to-end encryption enabled by default for all of is users since April, and in May we first found out that the social network would test a similar feature for its Messenger service. Similar, but not identical, as it turns out now that the test is finally out. The end-to-end encryption in Messenger is opt-in, and not enabled by default. That's sure to raise some eyebrows in security-oriented circles, unfortunately.
Still, it's all just a big test for now, with Facebook saying it's going to roll out "on a limited" basis at first, to some users only, with a wider release coming later. If you do get the feature, then you're able to send feedback if you wish.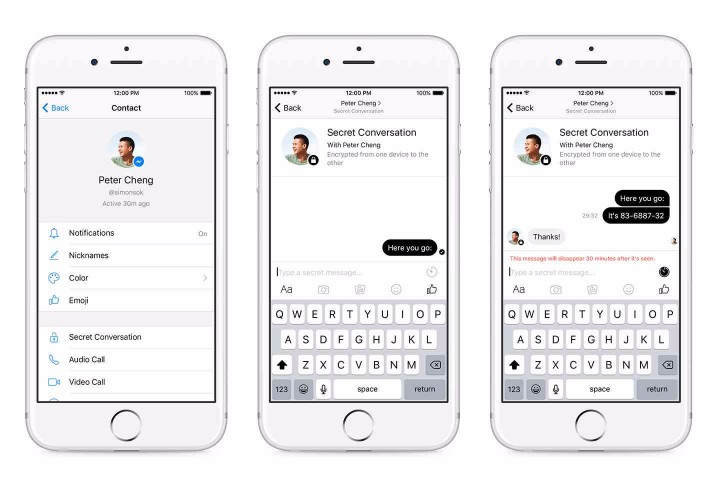 Like WhatsApp, the Messenger implementation of end-to-end encryption uses the Signal Protocol developed by Open Whisper Systems. To get an end-to-end encrypted chat with someone, you'll need to start what will be called a Secret Conversation with that person, as portrayed in the screenshots above. Only the stuff that's inside such Secret Conversations is end-to-end encrypted, don't forget that. 'Normal' conversations aren't. For the Secret Conversations, you can also set a timer after which a specific message you send will disappear into thin air. Content like videos and GIFs isn't supported in Secret Conversations.
As always, end-to-end encryption means that no one can intercept what you're communicating, not even Facebook itself. It's all private, between you and the person you're talking to.
Z
please log in me the facebook please and messenger please on the right n0w
l
Facebook + encryption = joke lmao