Today Facebook has announced a few new features that it will start testing soon. The most important of those is a new dedicated Videos section. This will appear on the website in the Favorites section on the left of the News Feed. In the iOS app, the Videos icon will replace the Messages icon at the bottom, being placed to the left of the Notifications icon.
The Videos section will house videos, obviously. Videos from friends, pages you follow, and other video publishers will all show up here, as well as videos you've saved for later (which, by the way, is another new feature that Facebook is testing).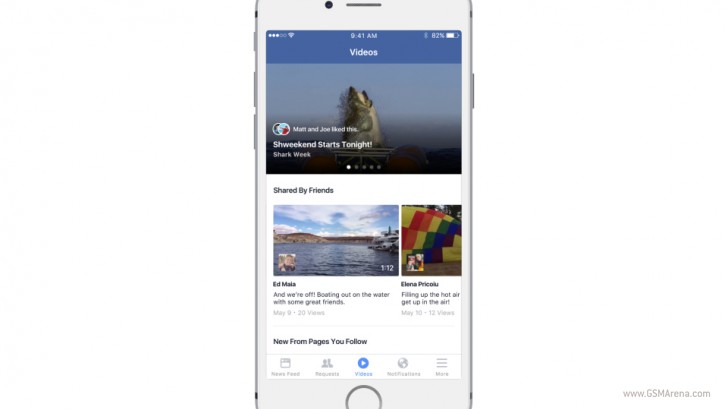 The new section will only be tested for "a small number of people", the company says, so you probably shouldn't expect to see this right away. Aside from this, it's also going to be testing "a way for people to watch a video in a floating screen while simultaneously multitasking on Facebook", which sounds a lot like what YouTube for Android has been doing for the past few years.
Facebook has also revealed that suggested videos have been rolled out to most users of the Facebook iOS app, and now this will be tested on the Web, with Android getting there "in the coming months". Suggested videos is a feature that does just that - suggest videos to watch - after you tap on a video in News Feed.
D
Something to look forward to, been wanting to watch comment and video simultaneously...