Facebook has been working on Live video feeds for a little while now. Over the past couple of months, Facebook has launched the Facebook Live feature which notifies you when anyone on your friends list starts a live video feed.
Up until recently, the maximum amount of time you were allowed to stream live video was just 90 minutes. Today, Facebook has changed these rules and will now allow continuous video streams that well surpass the original 90 minute time limit. The initial downside of being able to host longer Live streams is that viewers won't be able to advance or rewind the live stream during broadcast.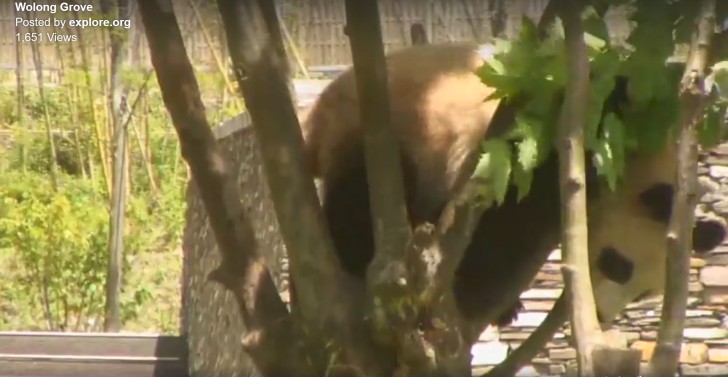 Live screen capture from explore.org's Panda napping in a tree
Facebook's Live hopes to trump YouTube's Live stream and Twitter-owned Periscope by incorporating different elements than those offered by these live streaming services. One advantage of which is Facebook already hosts the majority of people you know that can easily access your Live Stream. Otherwise, YouTube users would need to share a link with their Facebook friends in order for them to be seen.
New features to the Facebook Live API include on-screen graphics and multi-camera broadcasts. Disney, The Bleacher Report, and CSPAN have already taken advantage of these API features. Facebook hopes to have a highly robust live-streaming platform for companies and users alike to take advantage of. Who knows, with these new features, a 24 hour live news station could potentially come to a platform like Facebook.
S
My apps esp facebook are always up to date. And my friends has already this feature. I don't know why I still don't have it.
G
Can't think of anything more invasive & pointless to waste my valuable time