If you are a Facebook fan and own a Windows 10 Mobile handset, here's some good news for you: the social networking company has finally made its Messenger app available on the mobile platform.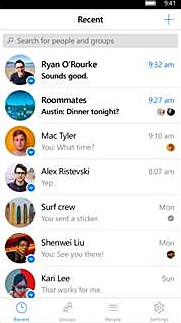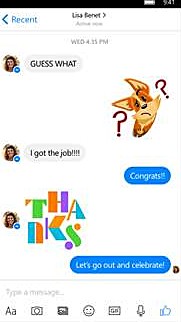 The app - which is currently in beta, meaning it may contain some bugs - is now listed on the Windows Store and can be downloaded from there. Following is a list of features included in the app:
Get notifications so you never miss a message
See when you have messages waiting for you with a live tile
Send photos, videos, GIFs and more
Bring your conversations to life with stickers
Know when people have seen your messages
Create groups for the people you message most—name them and set group photos
Forward messages or photos to people who weren't in the conversation
Search for people and groups to quickly get back to them
D
One more nail to the Windows Mobile coffin. You're all curious why fb app is so large? Perhaps it's 30MB app with 50MB spying protocols. I'll be fine without it.
A
Totally agree.. Windows phone has always had facebook n messenger integration since it was launched. infact it had the best integration of any OSes back then... This is the UWP app.. just like the skype UWP which will also hit soon..
D
they had windows 8 and 8.1 version......no one had a windows 10 version