The Facebook team has just boasted that its Messenger reached yet another milestone and now has over 800 million active user. The 700 million mark was breached back in June 2015 and before that, 500 million was achieved as early as August 2014, so their service has been expanding rapidly in popularity.
Stan Chudnovsky, head of the Messenger product comments:
We are growing very, very fast, and it's all shaping up into thinking about what we can make this year better than last year.
What started out as merely a nuisance after Facebook decided to break off its IM feature into a separate app in 2014, later grew into a huge tension point and major drawback from the social network itself for a lot users when the second application became a mandatory download. But despite the apparent tidal wave of negative feedback, the bold move might have actually provided the initial boost Facebook Messenger needed to explode into a vast and popular communication platform of its own in later years.
Messenger has really come a long way since its humble IM roots. It now lets you send money to contacts, no longer requires a Facebook account to chat and even make calls and has its own dedicated web client.
For 2016, the Messenger team is working on new concepts, Chudnovsky said. For example, Messenger now lets people make video and voice calls without requiring a phone number or even being Facebook "friends." "All you need is just a name as Messenger provides that capability to find anybody by name or the name of their business.
And the future holds even more exciting innovations for Facebook Messenger, like the company's own take on a virtual voice assistant, called M that lives inside the app or its plans to introduce Snapchat-like ephemeral messaging.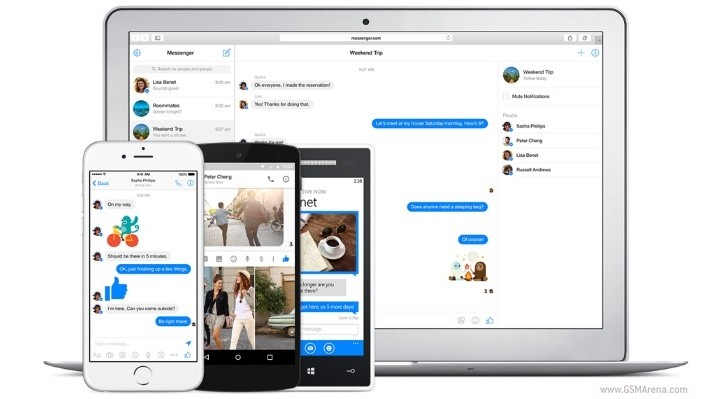 L
If they earned that amount of users is because they have to choose between installing messenger just to check your messages or uninstall the facebook app and access from your web browser. As stated before the App is too heavy, it consumes a lot ...
E
why cant they create this app just like whatsapp??......ohh lord this app is too heavy....... way heavier than antivirus app that is running on background
V
Why there are people complaining about ram usage and battery life? Mining data from phones 24/7 takes a lot of ram and cpu cicles. You installed it knowing the messenger isn't just a common messenger app tied to Facebook.