PayPal has announced that they've expanded their collaboration with Facebook by adding their service for P2P payments in the social networking giant's Messenger application.
To access the feature - in both one-on-one chats and group chats - tap on the blue plus icon, then select the green colored Payments button, and then select PayPal to send funds.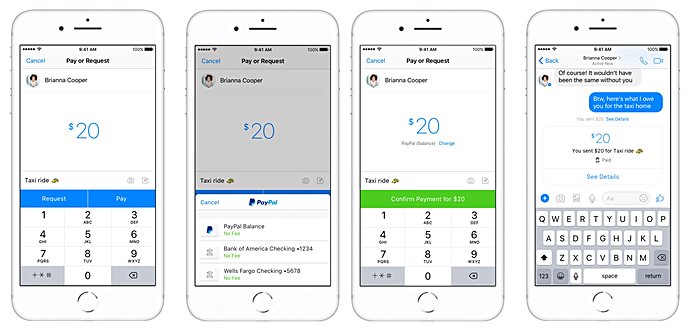 The feature is currently only rolling out in the US and limited to iOS, with Android support coming soon.
Meanwhile, PayPal also introduced a customer service bot for Messenger, allowing you to seamlessly receive payment and account support directly in the messaging app.
To get it you have to search for PayPal in the search field and type a message and the bot will assist you with your request.
?
Chinese have been doing that for years. Now most young people in China enjoy their cashless life. With Alipay or WeChat Pay are used for almost everything: food, book, beverage, fruit, tickets of fligh/train/bus/movie, etc.
[
Yes we admit that there we're flaws but may I ask you one question, did you see a perfect system that there is no single flaw with the system? Even Paypal is not safe FYI. Fraud is everywhere dude, when you're dealing online using your money exp...
D
Sending money by Facebook messenger ? are you kidding,I left Facebook yrs ago because of there security flaws,good luck with that one fellas,you will need it !