Facebook Messenger video chat gets animated reactions, filters, masks, and effects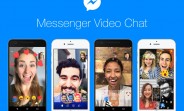 Facebook Messenger is adding some new features today, all of which are about its built-in video chat functionality. We don't know how used this is inside the app, but it sure does look like Facebook is eager to remind people that video chatting inside Messenger is actually a thing you can do.
If you like that, you'll also appreciate the new animated reactions, filters, masks, and effects you can add to your video conversations. You are even able to take screenshots now, for both one-on-one and group video chats.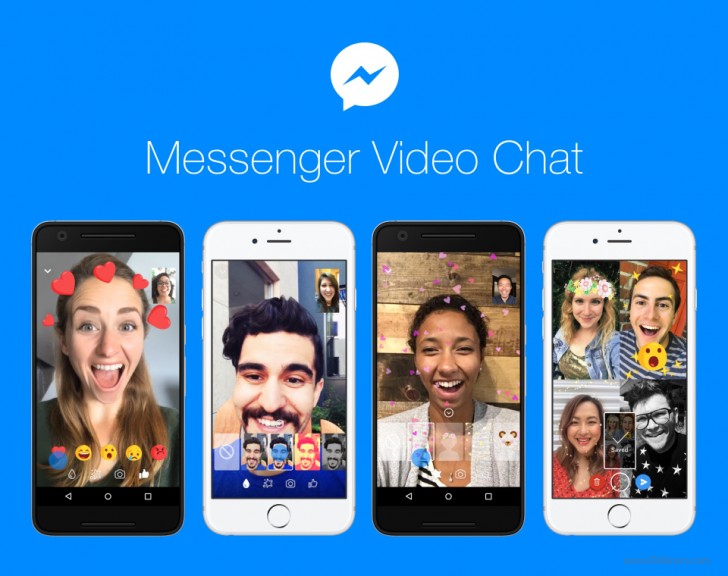 Animated reactions are just that - you choose one of Facebook's well-known reactions (love, "haha", "wow", sad, and angry) and that state of mind will then animate on screen, and differently depending on whether your face is seen or not.
Filters are exactly what Instagram taught us they should be long ago before it was busy replicating every single feature of Snapchat. You can pick from a bunch of them in Messenger, and you get to test what each looks like before letting others see it.
Masks are even "more fun" now, because you get new ones to pick from. Some even have hidden effects, like reacting to your facial movements. Animated effects like falling hearts and twinkling stars have been added too, and they behave like masks - they stay on the screen for the duration of the chat, unless you take them off or switch to another one.
?
No matter what you do to messenger now. It's already destroyed and I don't use fb. But stop ruining WhatsApp.
Z
I find lite slow and laggy, against the version full of bloatware. Even though I thought lite would be a lot faster and more stable than the original.
?
Uninstall it and install lite, then use other messengers lol