Facebook introduced Reactions last year, which allowed users to 'react' to posts by choosing one of the emoji options below a post. The company is now working on bringing that feature to its Messenger app.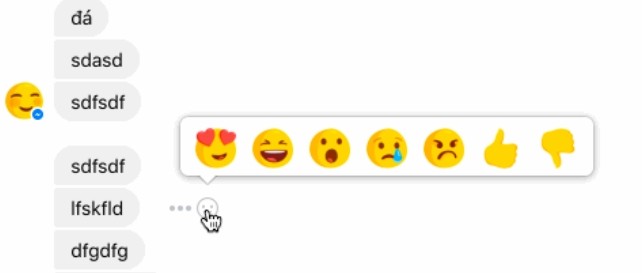 According to Techcrunch, who received a tip from one of its readers, you can now tap a little button next to the messages you receive and choose one of the seven emoji as reactions that is then assigned to that particular message. This is similar to the way Apple implemented Tapback in iOS 10 Messages app.
Techcrunch spoke to Facebook, who confirmed that it is working on the feature and is testing it with a small group of users first. The feature should eventually be available to all the users.
D
Well, this is kind of nice, but at the same time kind of useless...