Facebook testing Snapchat-like ephemeral messaging feature in Messenger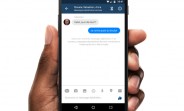 Facebook is currently testing a new Messenger feature in France that allows users of the chat application to send ephemeral messages that vanish after one hour. The feature can be turned on and off simply by tapping the new hourglass icon (see image below) included in the app.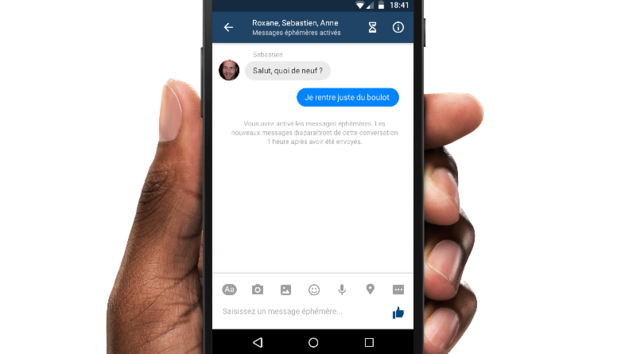 "We're excited to announce the latest in an engaging line of optional product features geared towards making Messenger the best way to communicate with the people that matter most," said a Facebook spokesperson in a statement.
"Starting today, we're conducting a small test in France of a feature that allows people to send messages that disappear an hour after they're sent. Disappearing messages gives people another fun option to choose from when they communicate on Messenger. We look forward to hearing people's feedback as they give it a try."
Clearly, this is yet another attempt by Facebook to take on Snapchat, which is arguably the most popular app in the category. For those who aren't already aware, Facebook launched a Snapchat-competitor - dubbed Poke - back in 2012, but it failed to capture people's imagination and was shut down last year.
D
I really wish I could believe that.
?
facebook times almost up not many years left.... its Google plus that'll take over.. just watch n see...
D
they should test Material Design instead !