Unveiled back in June this year, the Fairphone 2 - which features a modular design, with most components sourced from conflict-free mines - has started shipping to customers across Europe.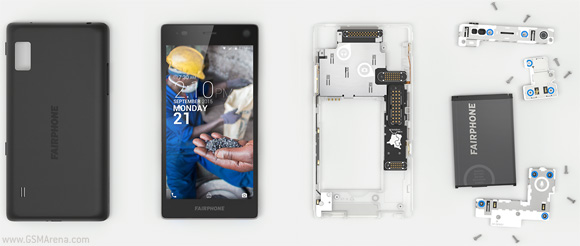 This was announced by Fairphone, the company behind the device, in a blog post today. "It's been almost two years in the making, and some of the earliest buyers have been patiently waiting since July to receive their new phones," said Fairphone community manager Douwe in a blog post. "As community manager, I want to personally welcome the new batch of Fairphone owners to our community."
First 1,000 units are expected to be shipped this month, followed by rest of the pre-orders in January 2016.
Specs-wise, the handset is powered by a Snapdragon 801 chipset and sports a 5" 1080p screen with Gorilla Glass 3 protection. It has 2GB RAM and an 8MP camera, and runs Android 5.1 Lollipop. The device offers support for 4G LTE and dual-SIM, and also has a microSD slot.
Carrying a price tag of around €525, the Fairphone 2 is currently only available for purchase in Europe.
D
Yeah, sounds good. The "Chekcing" module would be a piece of software, not hardware. Just clarifying.
u
It is all about the fair concept and manufacturing of the product, not only about earning profits, they not only try to be environmental friendly but also socially responsible
S
What I can suggest is that to reduce manufacturing cost and materials to sell the device with stock parts and I will be buyer's decision if the want to upgrade it with optional parts similar when you buy a standard desktop or a stock automobile. the ...
ADVERTISEMENTS