Fashion for the masses
These are the cheapest of the bunch and understandably get no standing ovation. See, exclusivity or at least rareness is half the purpose of spending on a fashion device. However, co-branded phones do keep the price within reasonable limits, so a lot of people end up buying them. Well, may be not that many after all, but more than you would like seeing around carrying the same phone as you.
Anyway, the devices in this class are an easy way for the average Joe to feel special. Plus some of them were pretty good to use as an everyday phone too, which helped them get very positive reviews. A designer-branded device will obviously be more expensive than a phone with similar specs but no fancy logo. People do seem to think the feel and finish are worth it though.
The first of the Prada phones was certainly the most popular device in this class. It was the first full-touch feature phone and used a capacitive touchscreen, which was extremely rare at the time. It was accordingly over-priced but still surprisingly popular - sales exceeded 1 million units.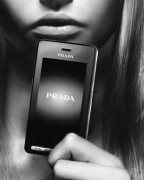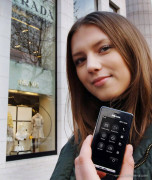 The first Prada phone was a huge success
In the same year, Armani stepped in and helped Samsung design the P520 Armani. The compact touchscreen bar even went as far as to feature the exclusive Croix interface. We are quite sure the interface is the last thing to notice on a fashion phone but the P520 Armani did look great on the outside. The leather case gave it a nice masculine look, which otherwise escaped the tiny device.
Armani and Prada couldn't keep that shape and their next branded phones were a lot less fortunate. Neither the (literally) flashy Samsung M7500 Emporio Armani, nor the huge QWERTY messenger Samsung B7620 or the LG KF900 Prada did look particularly stylish or well built.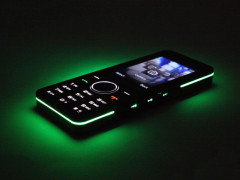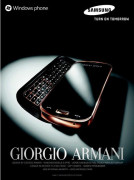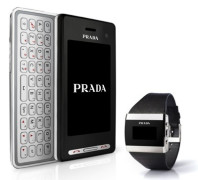 Samsung M7500 Emporio Armani • Samsung B7620 Giorgio Armani • LG KF900 Prada
They might have been decent phones but none of them was doing too well as a fashion accessory. And that was exactly what users would care about.
Dolce&Gabbana was the latest fashion name to give the mobile phone market a try with their exclusive edition of the Sony Ericsson Jalou. The result was mediocre to put it as subtly as we can. It might have had a chance as a girl's gadget but no self-respecting man would ever use that in public. We wouldn't touch it with a stick.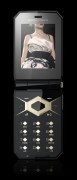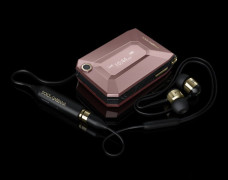 The Jalou is one of the less successful attempts at a fashion phone
To conclude this chapter, we'd say that if you want a device to compliment your overall style and serve as an accessory, the ones we just mentioned (well, some of them anyway) will do the trick just fine without breaking the bank. But if you want your phone to steal the spotlight for you, you need to keep looking.