Fast.com reaches quarter billion speed tests milestone, adds sharing options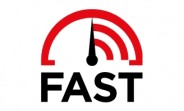 Fast.com, a service by Netflix, was launched last year as a way to quickly and easily check the download speed of your internet connection. Since then, the company has generated a quarter billion speed test results from around the world.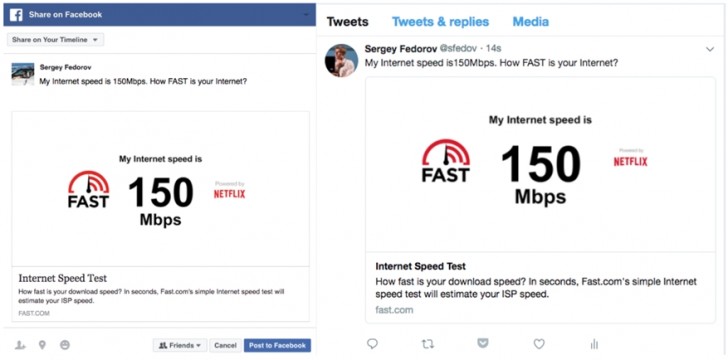 According to some Fast.com data, the top countries using the service are the U.S., Brazil, India, Japan, Canada, Mexico, Philippines, Italy, Great Britain and Egypt. Users are evenly split between the desktop and mobile web/apps. Users test speed around the day but particularly around evening time or during network connectivity issues. In Japan, people primarily test around 9 to 11PM local time and in India around 9 to 11AM local time.
Netflix has made some minor changes to the appearance of the website. You'll notice an updated font for the speed test results. More importantly, you now get Facebook and Twitter sharing buttons that share your results with your friends. Apart from that, it's still very basic and straightforward. The updates are visible across the web, mobile web, and mobile apps.
D
PSA: Always use Fast.com instead of Speedtest.net. Most ISPs prioritize the traffic from commonly used bandwidth-metering sites in order to make their speeds appear faster. Since Fast.com is hosted and managed by Netflix and its hardware/networks, IS...
?
just think of how long service was made online . smartass
N
Im Always using fast.com to check my net speed before playing and downloading