Fossil is among the few players to actually make gains in the smartwatch market with sales doubling last year and in early 2018 reaching 14% of the total smartwatch market revenue. Recently, 7 new smartwatches surfaced on FCC's website and now a couple of other devices were certified.
Judging by the model numbers, all those seven smartwatches belong to the same family - DW7F1, DW7M1, DW7E1, DW7E2, DW7S1, DW7B1, DW7T1 but they have different straps, buttons and shapes of the chassis. The new DW6 and DW8 model numbers indicate that these are completely different devices.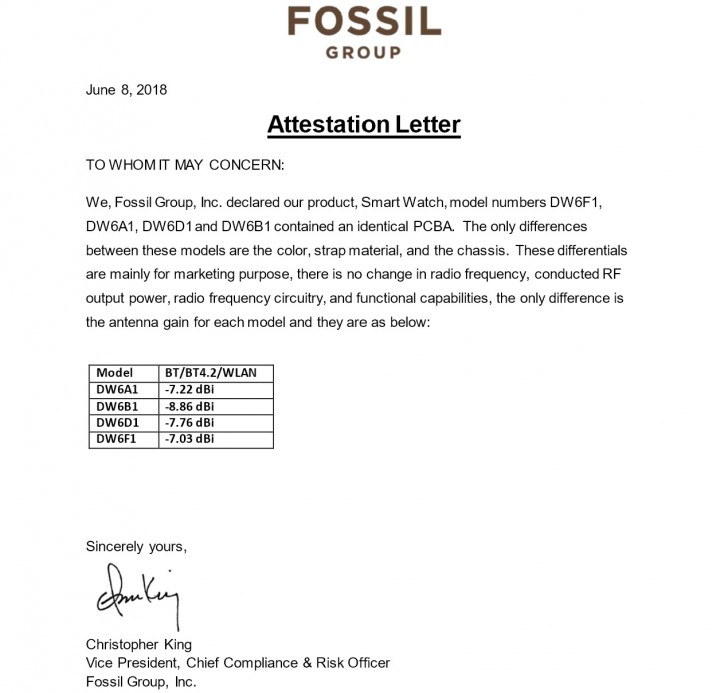 The latest report lists DW6F1, DW6A1, DW6D1 and DW6B1, all of which carry the same PCB. As the previously mentioned variations, the DW6 series will be available in a number of different designs and straps.
The listing also confirms Bluetooth WiFi and NFC as supported features on the DW6A. NFC chip is also present, but we'll have to wait for another leak or, better yet, an official announcement to know more.
Look buddy. I am NOT the guy who loves smartwatches since I don't have one of them, and Philippines isn't the country for this kind of products. Only Samsung and Apple smartwatches exist here. Don't be a prick this time. Stay anonymous.
D
https://www.fossilgroup.com/who-we-are/ You really are ignorant. Especially when the fossil group are in 150 countries around the globe. They also sell to other brand names. Yet you could have saved yourself from embarrassment by doing a W...