FCC reveals some Nokia 9 PureView details, along with the Nokia 1 Plus user manual
The Nokia 9 PureView and Nokia 1 Plus are having that kind of day. It's now the FCC's turn to leak stuff about them.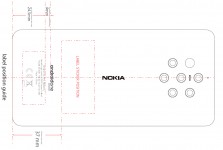 Nokia 9 PureView • 12V fast charging
The Nokia 9 design is nothing new, but the labeling info is still interesting. There will be both single and dual SIM versions of the phone and the Android One logo is present. The phone will support fast charging (5/9/12V, sounds like QuickCharge). Interestingly, the FCC docs show the phone running Android 8.1 Oreo.
As for the Nokia 1 Plus, it will have a microUSB port charging the 2,500mAh battery (the phone will be bundled with a 5W charger). It has a 3.5mm headphone jack on top. There will be single and dual SIM models, both with dedicated microSD slots.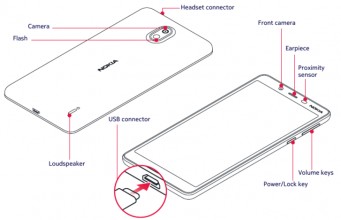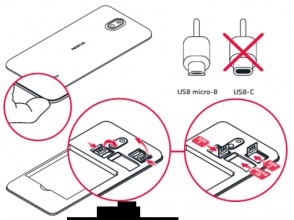 Detailed Nokia 1 Plus schematic from the user manual • microUSB and card slots
The 1 Plus documents don't make a fuss about the Android logo, but the phone should be part of the Android Go program as it will have just 1GB of RAM.
C
I do not know if type c will surpass and standerdise the connection between devices. I use type c more then 3 years now and is still only to be seen in smartphones, by 90% of the products. Type c should have allready taken over if would have been pro...
?
The connector isn't really expensive, but the people who buy these phones probably have micro USB cables from other devices, so in a way this is easier for them. USB C will be in budget phones eventually, it'll just take some time
T
There are , but i don't see how 1 f connector makes so much difference price wise , it's just gauging .... OH YOU WANT A REVERSIBLE CABLE ? well go buy a more expensive phone...